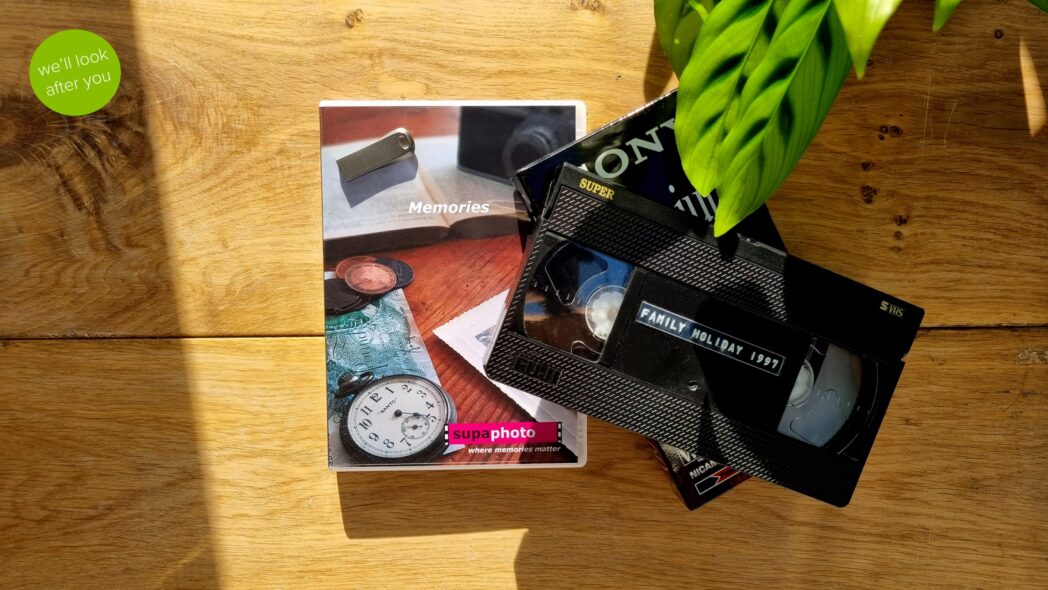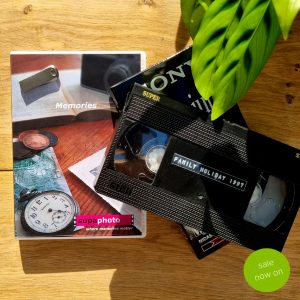 We love converting VHS-S tapes. Just send it all in to the Supaphoto team and you can be sure that we're used to recording s vhs and your precious recordings. You'll soon get your converted material back in shiny new formats of your choice – for example a digital file via Supaphoto's Cloud download service, a simple to use memory stick or an easy-play DVD in a fabulous looking presentation case.
Preserve, Share & Enjoy The Supaphoto Way
The best thing you could ever do for your family in three simple steps.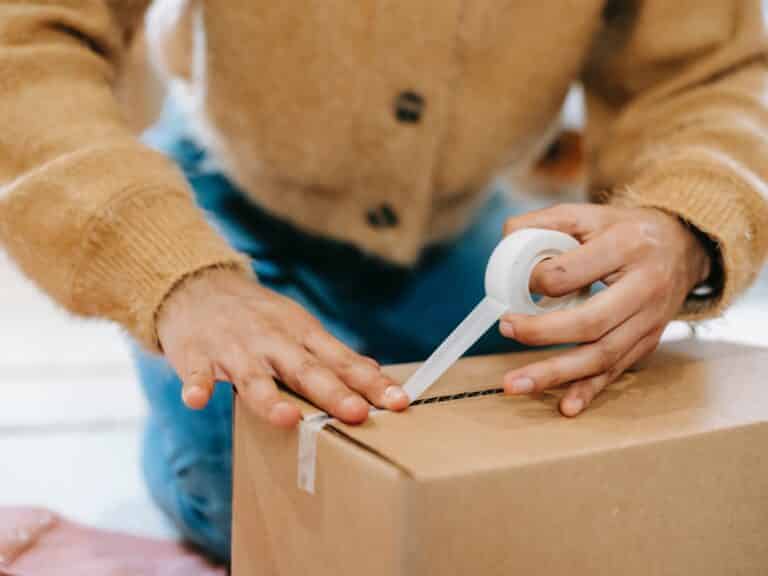 1. Package Up Your Memories
Simply pack your beloved memories and send them to us. Use either our courier collection and return service or send it to us directly via recorded delivery. We'll also send you a simple, step-by-step welcome pack straight to your inbox for peace of mind during the order process.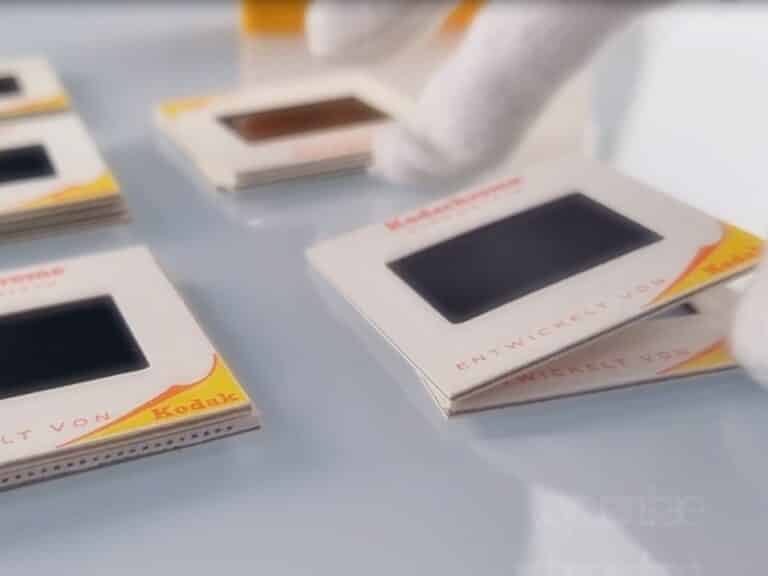 We love what we do. Our dedicated team will digitise every item by hand. We've saved millions of memories over 20 years. And don't worry, you'll get regular updates along the way.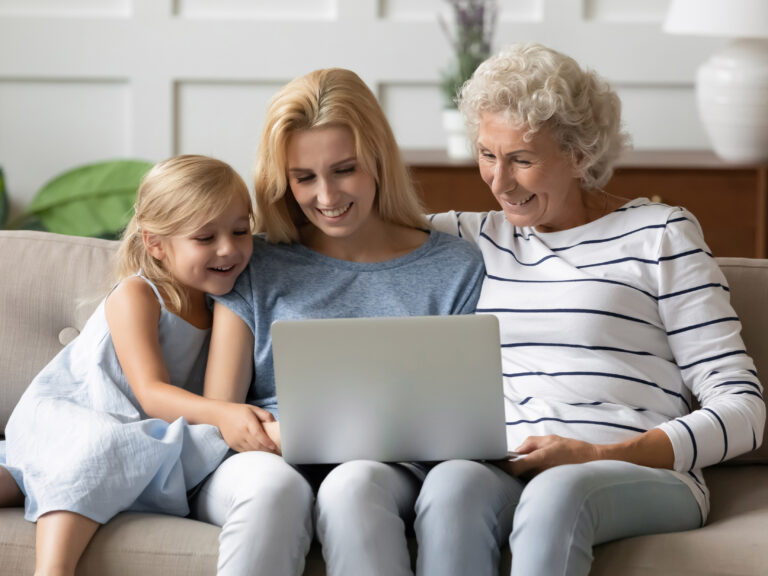 3. Share & Enjoy With Your Family
This is where the magic begins, We'll return all of your original media. Once preserved, you can access them via our easy cloud download service, a simple memory stick or a lovely DVD. Finally, just relax and let those memories flood in. 
You'll receive everything needed to safeguard your memories.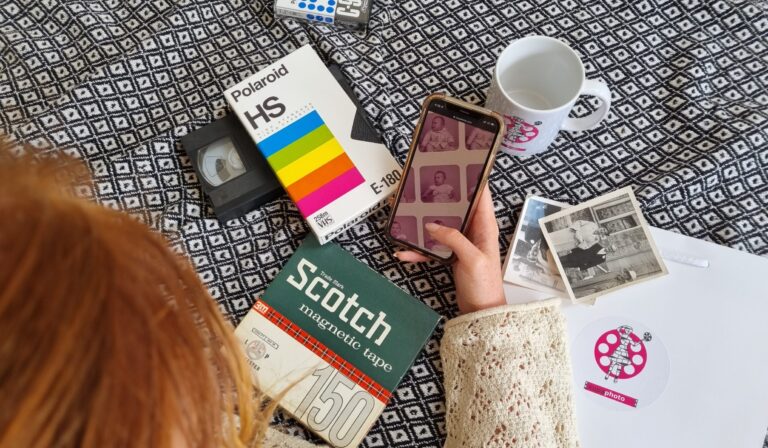 We've been doing this for a long time and are very familiar with what's needed to get the best results from your video tapes. The considerations are numerous and we'll take care to explain things in simple and easy terms. We always check for quality at regular stages .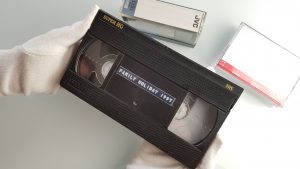 Converted, Preserved and Ready to Enjoy
Choose what you'll get back. Sit back and soak it in!
One of Supaphoto's
Proudest Moments
We were so proud to be chosen by the University of Sussex to preserve film director Sir Richard Attenborough's never-before-seen photographs. This material spanned Richard Attenborough's extraordinary life and career and is now at the fingertips of students, researchers and the public.
Over the years, we've scanned thousands of photographs from prestigious multi album sets going as far back as early 1900's for famous British politicians, the whole of Sir Richard Attenborough's  personal collection of never-before-seen photographs, notes and more besides spanning his extraordinary life and career (accepted by Sussex University in lieu by HM Government from the Attenborough family) to thousands of everyday collections of photos from families throughout Sussex.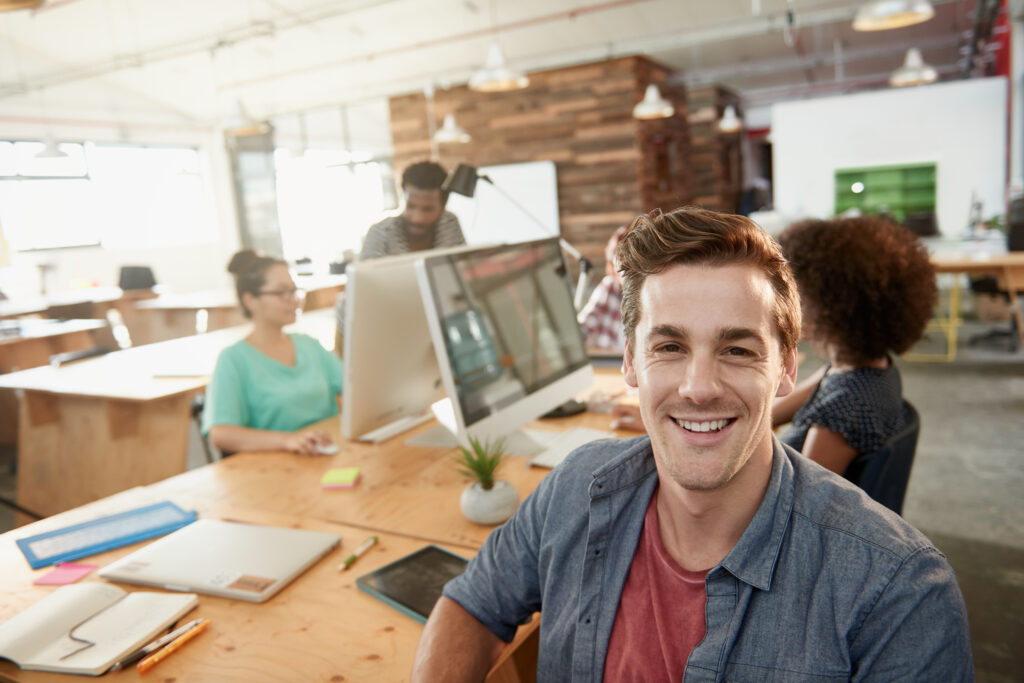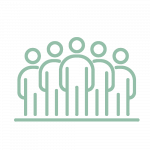 Thousands of Satisfied Customers
Supaphoto Ltd is an established company of almost 20 years with 000s of happy customers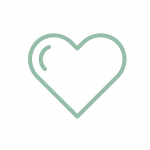 If you are not satisfied with the results, nor are we. 
That's the Supaphoto way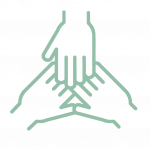 Yes, we know that it's important to update you a key milestones in the transfer process.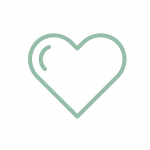 15 Plus Years of Experience
We've converted over a million recordings over time, so you can trust of to take care of you
What is S-VHS Technology?
S-VHS (Super-VHS) tapes are a rare find these days. The short lived successor to the original VHS video tapes never really found its place in the history of video recording and is now largely forgotten. If you have these old cassettes then you're in possession of a real piece of VHS history. Our SVHS to digital transfer service is intended to restore and protect these tapes so that they can be enjoyed for years to come. No need to rely on trying to find VHS VCRs that don't work anymore.

Most of us have heard of regular VHS cassette tapes. It's even likely that we've still got a few of them hanging around somewhere. VHS tapes were a generation defining technology that launched the home cinema experience across the 1980s and 1990s.

Despite their name, this success story doesn't carry over to S-VHS tapes. Although they were intended as the next best thing offering better picture quality than the original VHS format, its higher cost meant the S-VHS never caught on.

The format was first launched in Japan in 1987 by the Victor Company. Other companies quickly followed suit with Panasonic, Toshiba, and Hitachi all developing their own S-VHS players the same year. The idea behind the S-VHS was to offer customers high quality video recordings by increasing the luminescence bandwidth. This increased the number of picture lines on recorder video from the 240 achieved by regular VHS cassettes to 420.

These changes had the drawback of increasing the cost of VHS cassettes and players. Add to this the small number of films released onto S-VHS meant that the format failed to draw significant customer attention.
S-VHS to DVD Conversion Service
One of the major limitations of the S-VHS format was the fact that they couldn't be played on regular VHS recorders. This makes it very difficult to find the correct equipment that will allow you to play old S-VHS tapes.

With our digital tape transfer process we can take your old S-VHS tapes and convert them into digital files that can be viewed on most modern media players. The team at our photo lab have over 10 years of experience converting VHS to DVD and other digital formats.

Our process begins with a careful pre-conversion study of your old films. At this stage we will determine the condition of the film and undertake a light cleaning to remove any accumulated dirt.

Once this is complete, we will process your film by taking frame-by-frame high definition scans of the original tape.

Finally, we will hand your footage over to our in-house editing team who will undertake a sympathetic digital restoration of the original footage. This stage involves minor colour correction to restore as much of the original video quality as possible.

When we're finished you will then have a 'master' copy of your original S-VHS tapes alongside a set of digital files containing the transferred footage.
Did you know that the format lifespan of VHS tapes is about 70 years? That might sound like a lot but it would require the tapes to be held within climate controlled archival storage to limit atmospheric damage. As video tape becomes older it becomes more susceptible to damage and decay. The tape inside old VHS tapes begins to lose its flexibility and becomes more likely to tear when played. Video film tape also attracts mould growth that can permanently damage the recorded footage.

Although the attic or garage might seem like a convenient place to store your old tapes, these places further increase the possibility of tape decay. This is because the unstable temperature and increased air moisture can damage the structural stability of the internal tape.

This also applies to many older VHS recorders. As these machines age the moving parts inside them are likely to have become damaged or misaligned. This means that playing a tape on your old VCR player today isn't the same thing as it was in the 80s or 90s. There is a much higher chance that damage to either the machine or cassette will lead to the tape becoming caught inside the machine.

At Supaphoto, we believe that the best answer to this is to make digital transfers of your old S-VHS tapes. This way, you will be able to keep the original S-VHS tapes and gain the peace of mind knowing that their recordings are safe from future damage or loss.

Once we have converted your S-VHS to digital we then offer a number of storage methods for you to choose from. Popular Choices include:

S-VHS to DVD or Blue Ray: We will burn your converted digital files onto a DVD or Blue Ray disk that is compatible with most modern media players.

S-VHS to External Hard Drive of USB Stick: We will transfer your converted digital files onto an external storage device. This can then be connected to most modern TVs, PCs and Mac computers.

S-VHS to Cloud Storage: We will transfer your converted digital files onto a cloud storage platform accessible via a private key. This way you can access your files anywhere in the world and no longer have to worry about physical loss or damage.

Whatever you tape to dvd needs, our friendly team will help you find the best options for you.