Best Video & Photo Scanning Services in West Sussex
Trusted Partners for over 20 Years for everything from vhs to dvd to slide scanning
Supaphoto Ltd started over twenty years ago.  Our dedicated company has offered digitising services to families for over 30 years, scanning tens of millions of photos and slides to digital and putting over 500,000 VHS transfers and home movie film transfers onto Digital  DVD or USB. Our West Sussex clients benefit from having the nation's best digitising company on their doorstep!
Our intention has always been to make as many families as happy as possible by preserving their precious family stories. We know very well that a photo is more than just a picture; it captures a beloved moment in time and tells a beautiful story. Whether we are digitising multiple videos for West Sussex's world leading windsurfer or a single cine film reel for a family in Chichester, we'll bring the very best technology to the table for our clients. We would love to work with you on any project you have and welcome any of your questions.


Digitising Services for West Sussex Customers
Digitise Photos
We handle all photo formats with multiple options. Whether it's Kodak or Boots  we can help you.
Video Transfer Service
We price per tape to make it easy for you. We can handle VHS, VHS-C, Video 8, Hi8, Digital 8, 8mm and more besides – to Digital or DVD
Photo Album Scanning
We simply love to scan photo albums taking enormous care in all aspects of handling
We have many options including 8mm, 16mm and Super 8 film to digital via our cloud download service or archival DVDs
Slides To Digital in West sussex
We can scan 35mm slides and negatives along with different types of format too.
Audio Transfers Services Available
We capture cassettes, audio reel to reels (mainly quarter inch these days) with audio restoration options too.

Other Common Service Areas
We also carry out much work in these areas too as well as right across the UK: East Sussex, Surrey, Kent, Hampshire & Westminster. 


West Sussex Customers – How to Deal with Us
The best thing you could ever do for your family in three simple steps.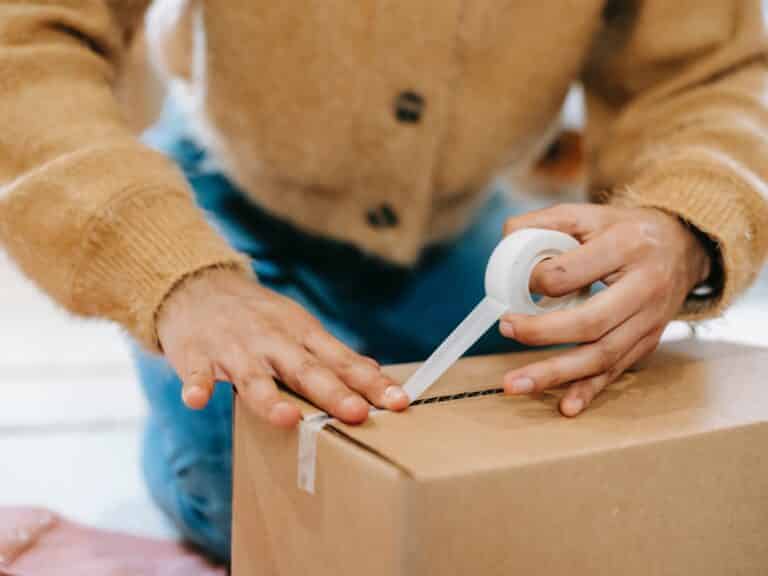 1. Package Up Your Memories
Simply pack your beloved memories and send them to us. Use either our courier collection and return service or send it to us directly via recorded delivery. We'll also send you a simple, step-by-step welcome pack straight to your inbox for peace of mind during the order process.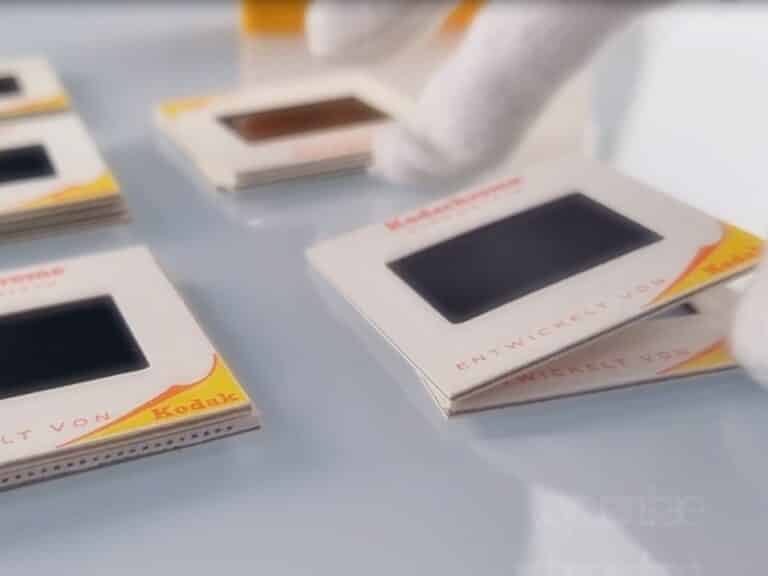 We love what we do. Our dedicated team will digitise every item by hand. We've saved millions of memories over 20 years. And don't worry, you'll get regular updates along the way.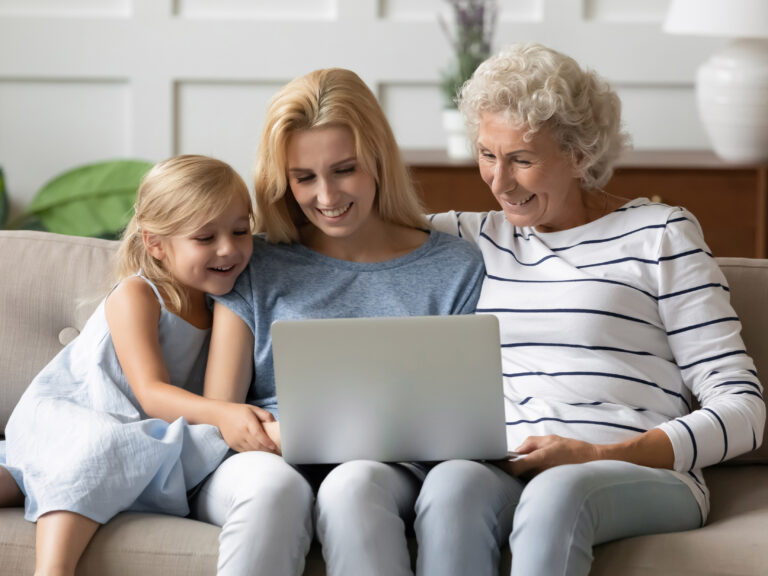 3. Share & Enjoy With Your Family
This is where the magic begins, We'll return all of your original media. Once preserved, you can access them via our easy cloud download service, a simple memory stick or a lovely DVD. Finally, just relax and let those memories flood in.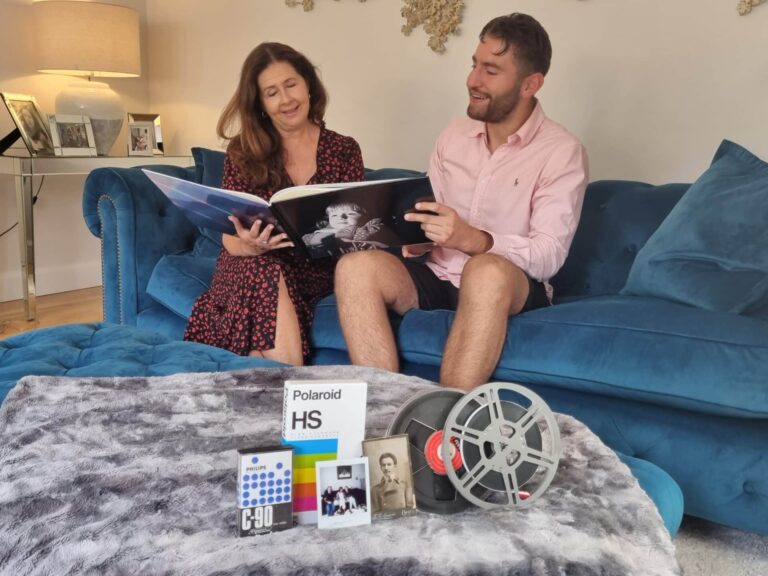 Or.. Visit our Studio in Person
Simply call this number below to book appointment so that we can put some quality time aside to help you with your enquiry. 0800 690 6160. or drop us a line on  
info@supaphoto.com.  Here's how to contact us
Testimonials from our West Sussex Clients
Video to DVD Customer from Brighton
'I was recently referred to Supaphoto as somewhere I could get my wedding video digitised, it's 24 years old so I wasn't hopeful.  Not only did Supaphoto do the job, for a very reasonable amount of money, but they went above and beyond in the way of service too.  Now my children can enjoy the event and see all the fun too.  Lovely people, Phillipe & Gisele, I highly recommend their service'
Video to DVD Customer
They took really good care of my mum and dad's collection of photo slides and the service was really affordable – would thoroughly recommend!
Photo Slides Customer
'I have used Supaphoto a number of times. The quality of the work they do is excellent as is the customer service I have received. I would strongly recommend Supaphoto'.
History of Photography and Cinema in West Sussex
Chichester Photographic Collection
The Chichester Photographic Collection comprises approximately 15,000 glass plate negatives created by Chichester Photographic Services Ltd, a company that operated from 1938 to 1968. While a few images date back to the early 1950s, the majority of the collection spans the period from 1954 to 1968. These photographs predominantly depict street scenes and events in Chichester and its surrounding vicinity.
The Fletcher Collection
The Fletcher Collection consists of 1,500 glass plate negatives attributed to William H. B. Fletcher (1852-1941) of Aldwick Manor, which is now known as Hotham Park House in Bognor. These negatives primarily capture buildings and landscapes in Sussex, taken before the onset of the First World War. However, they were actually captured by William Fletcher's son, John Fletcher. Additionally, we possess a notable assortment of photograph albums compiled by John, featuring images of historic buildings in Sussex from the 1890s to 1914.
The Garland Collection
George Garland, a professional photographer who operated in the Petworth area from the 1920s until his passing in 1978, amassed the Garland Collection. Alongside his regular work, which involved photographing weddings and family portraits, Garland demonstrated a particular fascination with rural life and traditional crafts.
The Kevis Collection
Walter Kevis worked as a photographer in Petworth from the 1870s to 1908. George Garland managed to rescue approximately 8,000 of Kevis's negatives from destruction. Among these, around 500 depict the Petworth area, while the remainder consists of portrait photographs, with many of the sitters identified by name.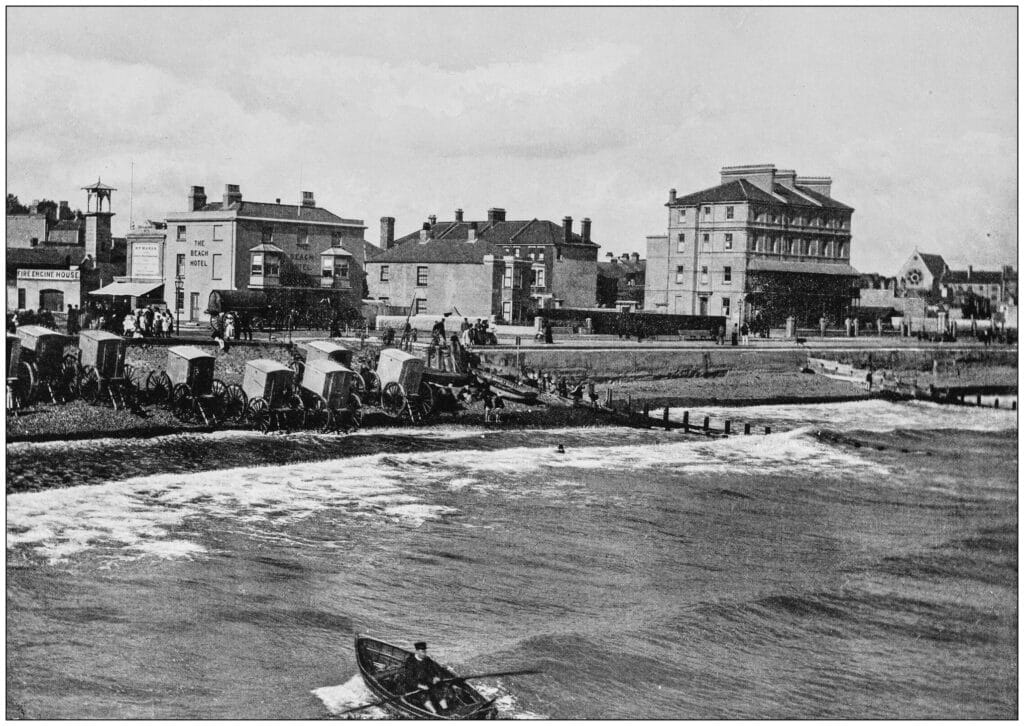 Top Places to Visit in West Sussex
West Sussex is an extraordinary vacation spot, captivating travellers of all ages with its diverse range of attractions. From Crawley to Chichester, immerse yourself in the breathtaking natural beauty and cultural richness of the region by exploring these eight amazing places in West Sussex. The following list is not exhaustive but check out too the lovely market towns of Horsham, Haywards Heath and East Grinstead.
Dome Cinema, Worthing
Experience the Grandeur of a Restored Edwardian Cinema! Step back in time to April 1911, when this magnificent Edwardian cinema first opened its doors. After an extensive restoration, it has regained its former glory and is now welcoming the public once again. With three screens available, including the opulent main auditorium with 500 seats, the cozy yet elegant Screen 2 featuring newly refurbished Premier seating, and the brand-new Screen 3 offering 41 seats (including double sofa seats) and immersive wall-to-wall picture, there's a screening option to suit every taste.
Located near Bognor Regis and Littlehampton in Worthing and originally known as The Kursaal, this building served as a versatile entertainment hall when it debuted on April 15, 1911. While it initially housed a roller skating rink, live music, and theatrical performances were also popular additions. In October of the same year, an upstairs cinema began showcasing silent movies on a daily basis, often accompanied by Carl Seebold, the building's owner, on the piano. Recognizing the growing popularity of cinema, the building underwent a transformation in 1921, moving the cinema downstairs, a configuration that largely remains today
Despite enduring challenging times, including the trials of two world wars and numerous attempts by the council to demolish and redevelop the area, The Dome was fortunate enough to secure lottery and Heritage funding in 2005. This enabled a comprehensive restoration of the building, including the installation of a rare lift in a Grade II* listed structure. As a result, superior disabled access is now available to all screens, with Screen 1 and Screen 3 conveniently located on the ground floor, providing step-free entry, while Screen 2 is serviced by the lift.
The Dome also holds a notable place in cinematic history, having appeared in David Leland's critically acclaimed film "Wish You Were Here" in 1987, starring Emily Lloyd and Tom Bell. Much of the movie was set within The Dome itself, showcasing Screen 1, the projection room, and the iconic dome structure.
Cissbury and Chanctonbury Rings
Perched high on the South Downs, Cissbury and Chanctonbury Rings are Iron Age hill forts. Adventurous souls can embark on a challenging hike between the two forts, while a visit to either hill fort promises spectacular views and an enjoyable experience.
Arundel Castle and Gardens
With its majestic hilltop location, Arundel Castle rivals any fairy-tale fortress. Don't miss the enchanting gardens, which are equally impressive. Dating back to the 11th century, the castle serves as the ancestral home of the Dukes of Norfolk. While exploring Arundel, take time to wander through the picturesque town, featuring a beautiful cathedral, a river, scenic landscapes, and charming shops and eateries.
Kingley Vale National Nature Reserve
Nature enthusiasts will find solace in the serene beauty of Kingley Vale National Nature Reserve near Chichester. Renowned for its ancient Yew trees, some of which are among Britain's oldest living beings, Kingley Vale also boasts ancient monuments and a diverse range of wildlife, including woodpeckers, buzzards, red kites, and various butterfly species.
Weald and Downland Open Air Museum
For a hands-on history lesson, look no further than the Weald and Downland Open Air Museum in Singleton village. Step back in time as you explore buildings spanning from the 14th to the early 20th century. Immerse yourself in the past with thousands of artifacts and witness captivating demonstrations of traditional crafts. The museum is also surrounded by scenic countryside, offering peaceful walks.
Goodwood
Rev up your engines and head to Goodwood, a haven for motorsport enthusiasts. The Goodwood Motor Circuit hosts exciting events like the Festival of Speed and the Goodwood Revival, while track days allow you to test your driving skills on this renowned circuit. If a leisurely pace is more your style, take a guided tour of the splendid Goodwood House and admire its impressive art collection.
Bramber Castle
Enjoy a delightful and cost-free outing by exploring the remains of Bramber Castle. Dating back to around 1075, this picturesque castle provides an ideal setting for a picnic and offers both young and adult visitors a fun historical experience.
Fishers Adventure Farm Park
When your little ones need to let loose, bring them to Fishers Adventure Farm Park. This family-friendly destination features a variety of adventure play areas, including climbing walls, slides, swings, water attractions, and soft play zones. Kids can also enjoy animal encounters such as feeding and handling, horse and pony rides, and exciting animal racing events. Don't miss the entertaining tractor-trailer rides!
Tangmere Military Aviation Museum
Nor far the beautiful Chichester, embark on an informative and entertaining journey through aviation history at the Tangmere Military Aviation Museum. Marvel at a wide range of historic aircraft and aviation memorabilia, explore interactive displays, and even experience aircraft simulators. This museum offers educational and engaging experiences for visitors of all ages, making it an excellent choice rain or shine.
Uncover the wonders of West Sussex by visiting these incredible destinations that celebrate the region's natural splendor and vibrant heritage.
Personal Visit to Explain, Simplify & Help with Your Digitalisation Project
For larger projects, we're also happy to make home visits.  Before embarking on their long-awaited project to archive their lovely memories, it's normal to have many questions. You'll typically have many questions. We fully understand this and often make home visits to make it nice and easy for our customers.
What's the best format to convert to? What's the safest thing to do? How much will it cost? I don't understand all of this jargon! – Can you explain it to me in simple terms? Can you create a personalised photo book? How do I organise my photos?
These are all questions which we are very familiar with.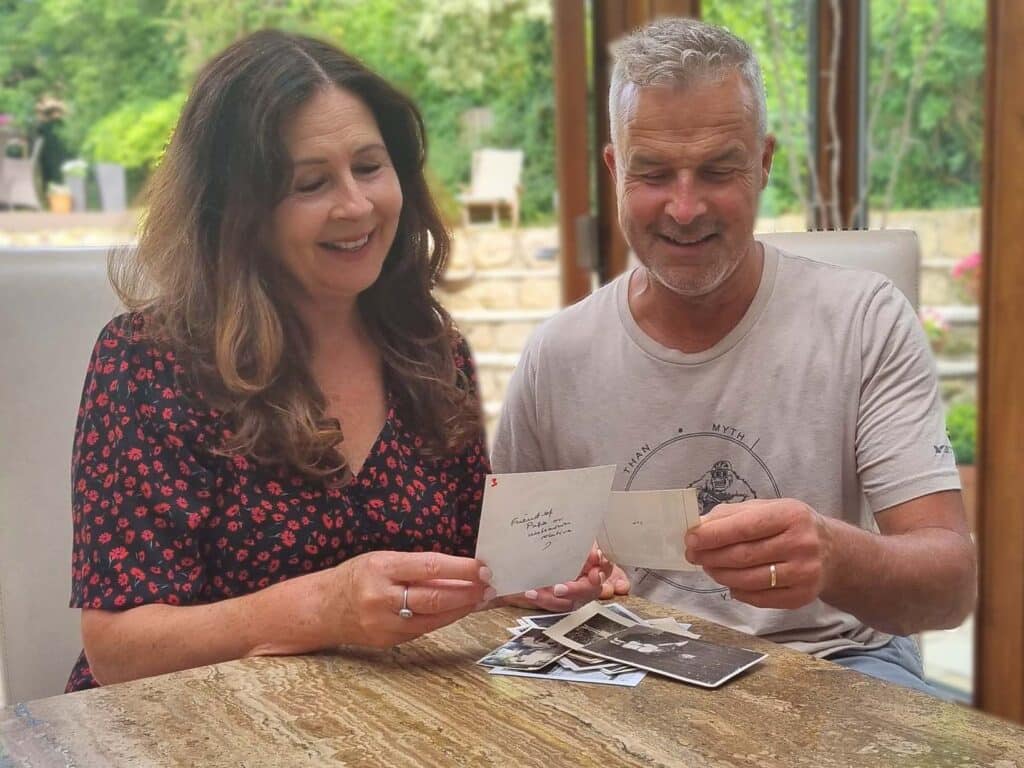 The Interesting History of West Sussex
1. West Sussex is home to the longest bench in the United Kingdom
2. In the summer of 1894, Oscar Wilde penned his renowned play, The Importance of Being Earnest, during his stay in Worthing.
3. On July 4th, 1911, Shoreham served as the departure point for the inaugural recorded cargo flight. Horatio Barber, aboard his Valkyrie monoplane, transported a box of Osram light bulbs, delivering them to Hove Lawns.
4. Sussex boasts a wealth of remnants from the Bronze and Iron Ages, including the Devil's Jumps near Treyford, West Sussex, which are Bronze Age barrows, as well as Cissbury Ring near Worthing, one of the largest hillforts in Britain. These sites are both fascinating and breathtaking.
5. During the First World War, on the eve of the Battle of the Somme on June 30th, 1916, the Royal Sussex Regiment participated in the Battle of the Boar's Head in Richebourg-l'Avoué. This day later became known as The Day Sussex Died. Within a span of less than five hours, 17 officers and 349 men, including 12 sets of brothers from a single family, lost their lives. Additionally, over 1,000 men were wounded or taken as prisoners of war.
Useful Local Contacts & Resources
Of course, the service may not be in our list but we just did not have the space to list them all!
Naturally! We completely understand. This is a big decision that you want to get right. Just give us a call or drop us a line and we'll see what we can do to help you!