Best Slide, Photo, Video and Camcorder Transfers in Surrey
Loyal & Trusted Partners for over 20 Years for everything from slide scanning to video conversions
With a history spanning over twenty years, our dedicated company has been providing digitising services to families for more than three decades. We have scanned tens of millions of photos and slides, converting them into digital format, and transferred over 500,000 VHS tapes and home movie films onto Digital DVD or USB. Located within easy driving distance, our clients have the advantage of having the nation's top digitising company right at their doorstep!
Our primary goal has always been to bring happiness to as many families as possible by preserving their precious family stories. We understand that a photograph is more than just an image—it captures a cherished moment in time and weaves a beautiful narrative. Whether we are digitising a massive collection of old photo albums for a family in Guildford, mini dv tapes for a person in Redhill or many cine films for a family in Godalming, we bring the very best technology to the table for our clients. We would be delighted to collaborate with you on any project you have in mind and warmly welcome any questions you may have.
Digitising Services for our Surrey Customers
Digitise Photos
We have the capability to scan a wide range of photos, catering to every type imaginable. Whether you have fragile, ripped, or delicate photos requiring special care, or standard 4x5s, we are equipped to handle them all. Rest assured that your photos, regardless of their condition or size, can be successfully scanned by our expert team.
Video Transfer Service
We simply price per tape to make it super easy for you. We can also handle VHS,VHS-C, Video 8, Hi8, Digital 8, 8mm and more besides – to Digital and a download from our cloud service, USB or DVD
Photo Album Scanning
We are simply the best at photo album scanning. In fact, other companies often refer us business. This service is a Supaphoto specialty..
Film To Digital
Up to 4K HD transfers are possible for 8mm, Super8 and 16mm home movie film digitising services. We can convert to a digital file as a download or go to DVD / USB.
Slides To Digital in Surrey
Up to 6000 DPI high resolution scanning for 35mm slide scanning (Using Supaphoto REVIVAL © system and many forms of odd and larger format films and negatives.
Audio Transfers in Surrey
A basic cleanup of sound is included as standard with our audio to digital transfer service. Conversion to .mp3, .wav or CDs is also available for audio tape cassettes, vinyl records, reel-to-reel audio tapes and even Dictaphone tapes.

Other Common Service Areas
We also carry out much work in these areas too as well as right across the UK: East Sussex, West Sussex, Kent, Hampshire & Westminster. 



Surrey Customers – How to Deal with Us
The best thing you could ever do for your family in three simple steps.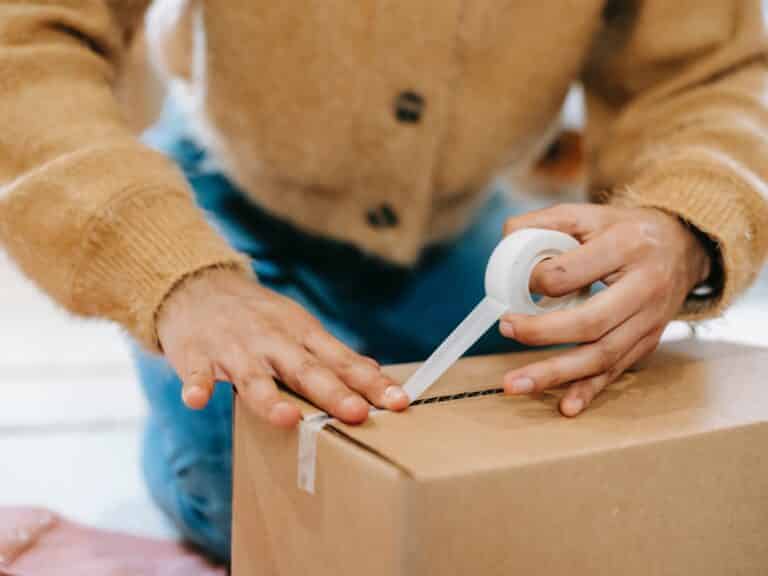 1. Package Up Your Memories
Simply pack your beloved memories and send them to us. Use either our courier collection and return service or send it to us directly via recorded delivery. We'll also send you a simple, step-by-step welcome pack straight to your inbox for peace of mind during the order process.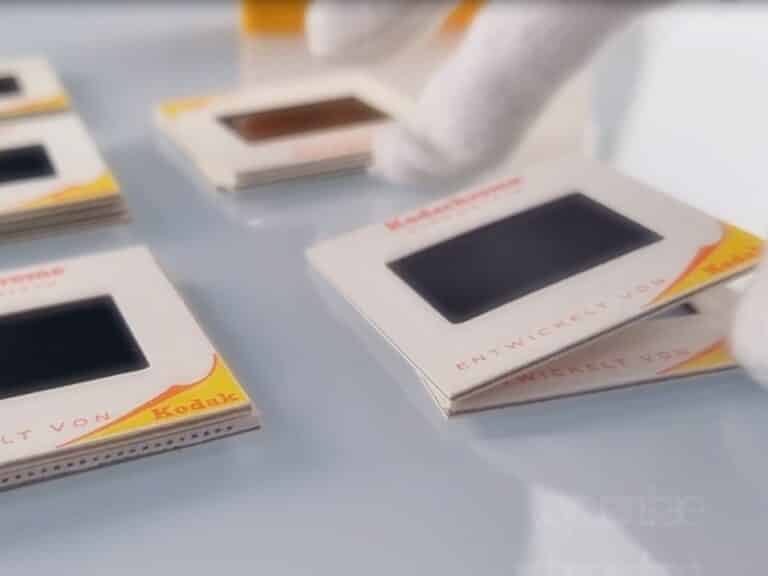 We love what we do. Our dedicated team will digitise every item by hand. We've saved millions of memories over 20 years. And don't worry, you'll get regular updates along the way.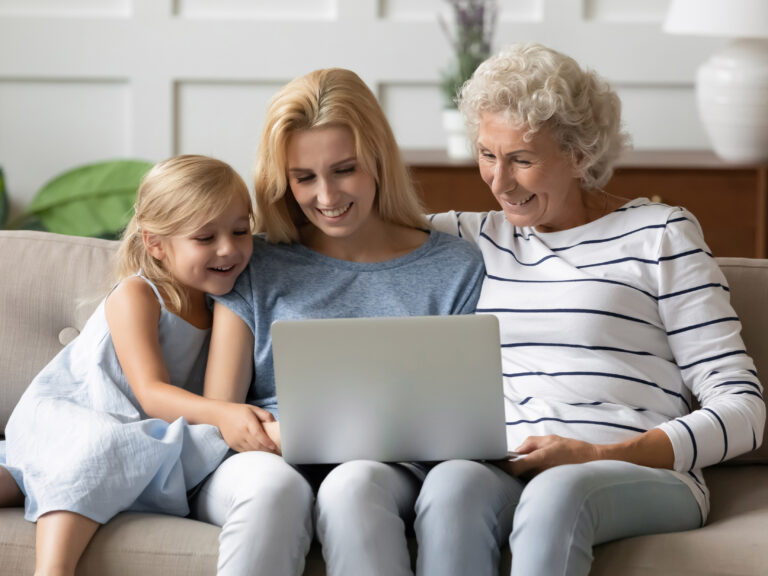 3. Share & Enjoy With Your Family
This is where the magic begins, We'll return all of your original media. Once preserved, you can access them via our easy cloud download service, a simple memory stick or a lovely DVD. Finally, just relax and let those memories flood in.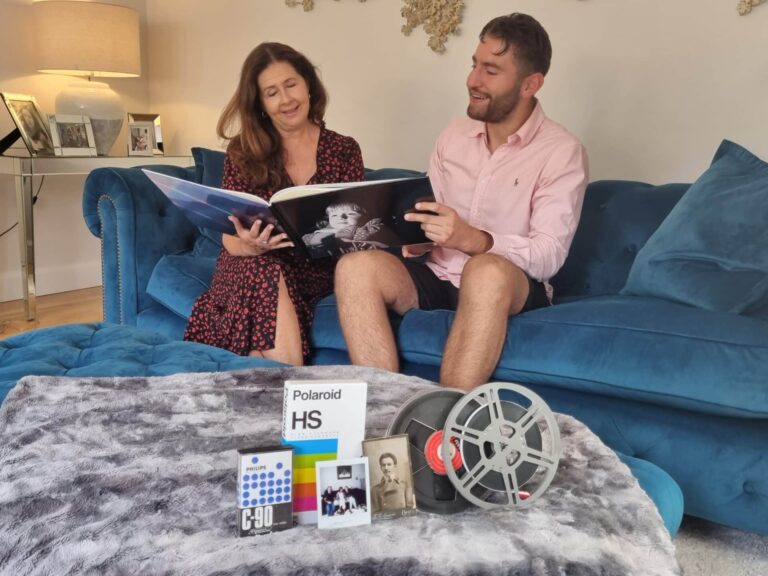 Or.. Visit our Studio in Person
Simply call this number below to book appointment so that we can put some quality time aside to help you with your enquiry. 0800 690 6160. or drop us a line on  
info@supaphoto.com.  Here's how to contact us
Testimonials from our Surrey Clients
Video to DVD Customer from Surrey
'We looked at a number of transfer services before deciding to settle on Supaphoto since were looking for a speedy turnaround. Very happy with the speed of the service and the quality of the video transfer, and most of all grateful to have these memories in a digital format to keep them somewhere safe'.
Camcorder to DVD Customer
'Super friendly, professional and helpful.  Used them to convert old cine film and VHS to digital media and highly recommend!'
Slide Scanning Customer
'A fantastic and quick service. Really friendly and very professional'.
History of Photography and Cinema in Surrey
Edward James Muggeridge
Eadweard Muybridge (9 April 1830 – 8 May 1904), originally named Edward James Muggeridge, was an English photographer renowned for his groundbreaking contributions to the study of motion through photography and early motion-picture projection. He adopted the name "Eadweard," the original Anglo-Saxon form of "Edward," and chose the surname "Muybridge" based on his belief that it had an archaic quality.
USA
Born in Kingston upon Thames, England, Muybridge emigrated to the United States as a bookseller at the age of 20, first settling in New York City and later in San Francisco. In 1860, while planning a return trip to Europe, he suffered severe head injuries in a stagecoach accident in Texas. This incident led to a period of recuperation in Kingston upon Thames, during which he delved into professional photography, mastering the wet-plate collodion process and obtaining several British patents for his inventions. He eventually returned to San Francisco in 1867, a changed man.
Exhibition
In 1868, Muybridge exhibited large photographs of Yosemite Valley and began selling popular stereographs of his work. In 1874, he shot and killed Major Harry Larkyns, his wife's lover, but was acquitted of the crime in a highly controversial jury trial, which deemed it justifiable homicide. In 1875, he embarked on a photographic expedition in Central America that lasted over a year.
Chronophotography
Muybridge's enduring legacy lies in his pioneering chronophotography of animal locomotion between 1878 and 1886. This innovative technique involved using multiple cameras to capture different positions within a stride. He also developed the zoopraxiscope, a device that projected motion pictures painted on glass discs predating the flexible perforated film strip used in cinematography. From 1883 to 1886, Muybridge experienced a remarkably productive period at the University of Pennsylvania in Philadelphia, capturing over 100,000 images of animals and humans in motion, often freezing moments imperceptible to the human eye.
Publication Lectures and Demonstrations
During his later years, Muybridge delivered numerous public lectures and demonstrations showcasing his photography and early motion picture sequences. He frequently travelled throughout England and Europe, promoting his work in cities such as London and Paris. Muybridge edited and published compilations of his work, which had a profound impact on visual artists and the burgeoning fields of scientific and industrial photography. He retired to his native England permanently in 1894. In 1904, the year of his death, the Kingston Museum opened in his hometown, housing a significant collection of his works in a dedicated gallery that remains accessible to this day.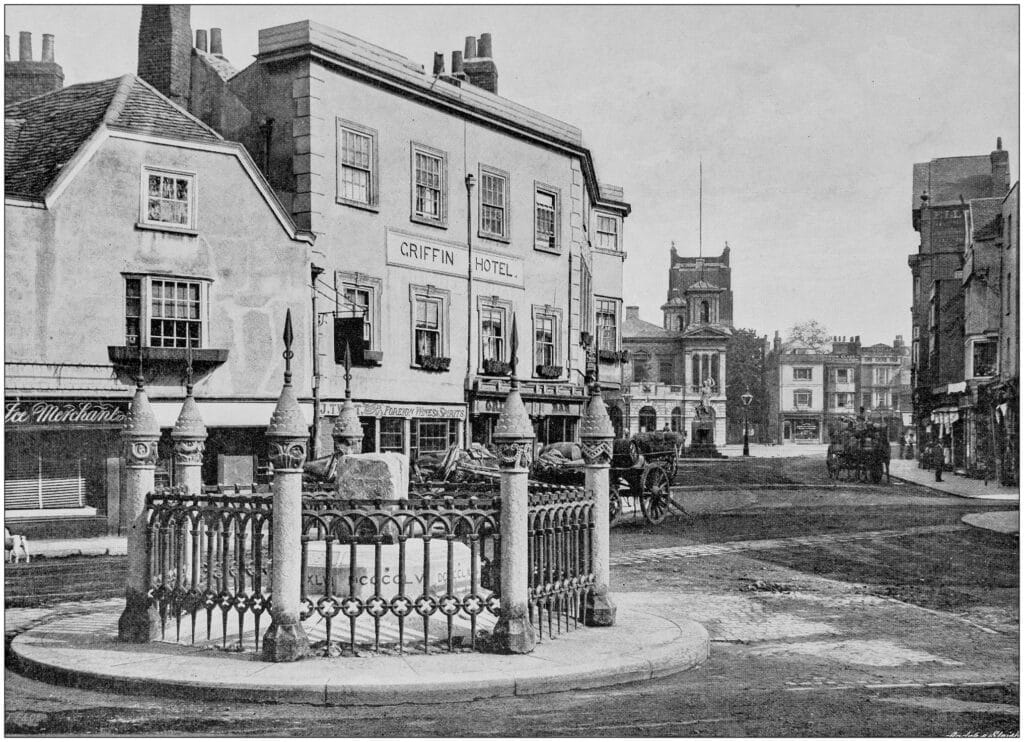 Top Parks & Gardens to Visit in Surrey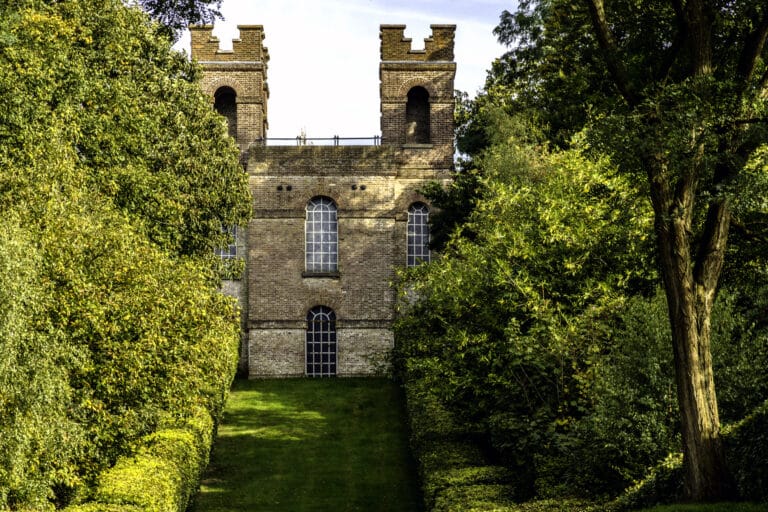 Visit Surrey's illustrious parks and gardens to discover the work of some of England's most esteemed landscape gardeners who, over the ages, have been responsible for some of Britain's most elegant and dramatic landscapes. 
'Capability' Brown, "England's greatest gardener", transformed country estates and mansions across Britain. You can see his influence in the 260 acres of Gatton Park near Reigate, in the grounds of Claremont Landscape Gardens in Esher, Hampton Court Palace Gardens at East Molesey and at Royal Botanic Gardens, Kew.
Surrey was also home to the Edwardian horticulturalist, Gertrude Jekyll, who is still admired today as one of England's great garden designers.
Her designs can be seen at the immaculate Vann near Hambledon and her former home of Munstead Wood near Godalming, both of which open by appointment at various times throughout the year. The garden at Goddards in Abinger, which can be booked for holidays through the Landmark Trust, is another example.
Marvel at the stunning rhododendron and azalias at Ramster Gardens and visit the glorious arboretums of Winkworth and Windlesham. 
Home to the Royal Horticultural Society, RHS Wisley in Surrey offers a diverse 240 acres of garden to explore, complete with glasshouse, lake, children's wooded play area and beautiful manicured flower beds. 
With Royal Bushy Park, famed for its free roaming deer; The Crown Estate at Virginia Water, renowned for its lakes, historic treasures and totem pole; and Painshill Park in Cobham with its awesome views and surreal follies, you're sure to find Surrey's parks and gardens a pleasure to discover through the seasons.
Visit the unique and tranquil Hannah Peschar Sculpture Garden at Ockley to the east of the county or discover the stunning Sculpture Park nestled in 10 acres of glorious countryside to the south west of Surrey in Farnham.
Personal Visit to Explain, Simplify & Help with Your Digitalisation Project
For larger projects, we're also happy to make home visits.  Before embarking on their long-awaited project to archive their lovely memories, it's normal to have many questions. You'll typically have many questions. We fully understand this and often make home visits to make it nice and easy for our customers.
What's the best format to convert to? What's the safest thing to do? How much will it cost? I don't understand all of this jargon! – Can you explain it to me in simple terms? Can you create a personalised photo book? How do I organise my photos?
These are all questions which we are very familiar with.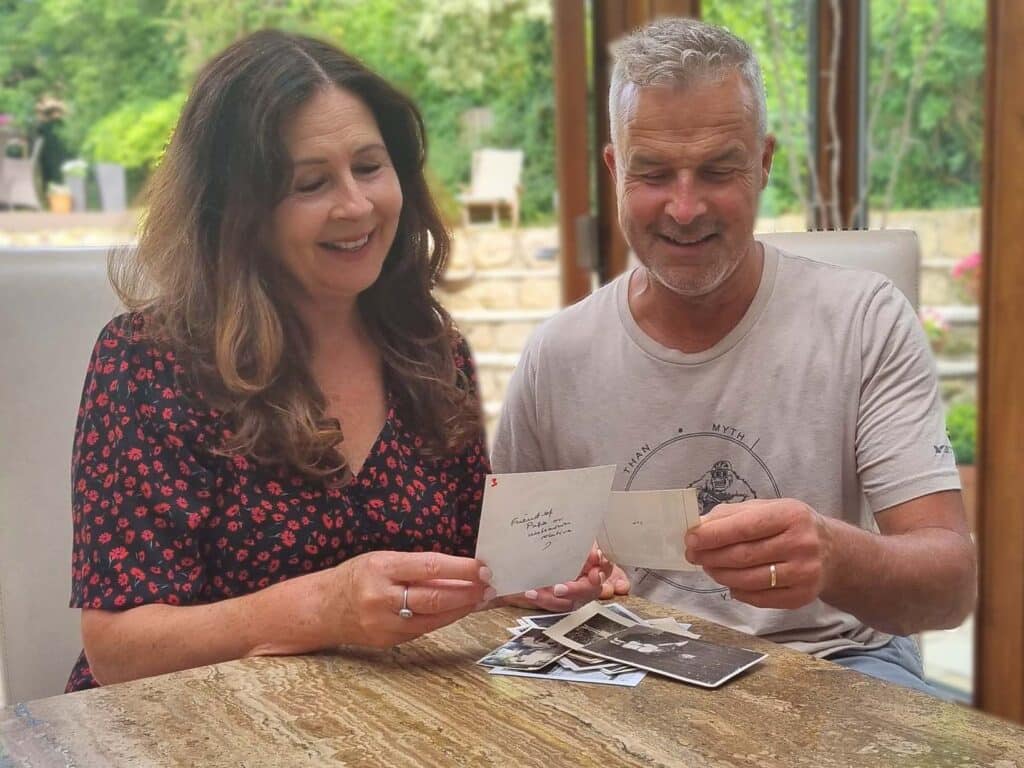 The Interesting History of Surrey
1.Surrey holds the official title of England's most densely wooded county, with over 20% of its land area adorned with trees.
2.If you're a fan of blockbuster movies, you might have caught glimpses of Surrey in notable films such as Four Weddings and a Funeral, The Holiday, and the James Bond flick Skyfall, among others.
3.Surrey has served as an inspiration to numerous literary geniuses, including Charles Dickens, Jane Austen, and Lewis Carroll.
4.Encompassing a quarter of the county, the picturesque countryside of the Surrey Hills showcases one of Britain's most breathtaking landscapes. It was the second region to receive special planning protection under the new Planning Act of 1958.
5.Once housing a network of concealed underground tunnels, Reigate Hill is believed to have been utilized during wartime.
6.For those in the know, Surrey boasts its very own "secret" sandy beach (hint: it's located not far from Farnham) – discover more about it.
7.Within the county, you'll find Denbies Wine Estate in Dorking, one of England's largest vineyards, along with several smaller vineyards.
8.Surrey also holds appeal for ancient settlers, as it is home to a variety of Bronze Age forts and burial mounds.
9.Renowned for its stunning vistas, Leith Hill claims the title of the highest point in southeast England. On a clear day, you can even catch a glimpse of the sea. In fact, it stands taller than the Shard building in London, which can be seen from its tower.
10.Surrey is a residence for many famous musicians, including Kenney Jones from The Who, Brian May and Roger Taylor from Queen. Notably, the late Freddie Mercury rests in peace at Woking's Brookwood Cemetery. The original members of Genesis all attended Charterhouse School in Godalming, and guitar legend Eric Clapton, born in Ripley, now resides in Ewhurst.
11.Finally, Surrey has many old beautiful towns you can visit including Woking, Guildford, Walton On Thames Ewell Esher, Camberley, Redhill, Epsom, Leatherhead, Weybridge, Ashford, Dorking, Reigate, Oxted and Horley.
Useful Local Contacts & Resources in Surrey
Of course, the service may not be in our list but we just did not have the space to list them all!
Naturally! We completely understand. This is a big decision that you want to get right. Just give us a call or drop us a line and we'll see what we can do to help you!