Best Video Digitising & Photo Scanning Services in East Sussex
Trusted partners for over 20 Years for everything from vhs to dvd to slide scanning
Wherever you live in either East Sussex, you can be sure that Supaphoto, based in Brighton, will take good care of you. Our dedicated company has offered digitising services to families for over 20 years, scanning millions of photos and slides to digital, and putting over 500,000 VHS transfers and home movie film transfers onto DVD or Digital on USB. Our East Sussex clients benefit from having the nation's best digitising company right in their backyard! You can either send them to you or we can arrange for safe and easy collection without any obligation. We organise safe doorstop collections throughout East Sussex. Clients can be assured that their VHS tapes, slides and photo albums will be treated with loving care and precision. When we digitise images, rest assured that we understand the importance of the project to you.
Digitising Services for East Sussex Customers
Digitise Photos
We handle all formats including 6 x 4 prints, enlargements and negatives. High quality resolutions
Video Transfer Service
Video tape transfers to DVD, USB or cloud download. We digitise all formats, including VHS to digital, MiniDV, Hi8/8mm, Betamax and more.
Photo Album Scanning
Our photo album scanning is one of our great loves. We handle the most delicate of albums. We scan whole pages or individual photos.
Cine Film To Digital
We convert 8mm, 16mm and Super 8 film to digital – Typically in 2K HD. Our Home movie transfers are available to DVD or USB or cloud download
Slides To Digital
Our slide scanning service and negative scanning is available at up to 4,000 DPI high resolution. We handle standard 35mm scans and various odd or large formats.
Audio Transfers Services Available
We don't just convert audio tapes and quarter inch reel to reel we also clean them up and even repair audio tape too where requested. This results in a quality result on your choice to digital files either as a download, CD or USB. We get the digital best out of your vinyl LP records, audio cassette tapes, reel-to-reel tapes and even old hand held dictaphone  tapes.

Other Common Service Areas
We also carry out much work in these areas too as well as right across the UK: Surrey , West Sussex, Kent, Hampshire & Westminster. 
East Sussex Customers – How to Deal with Us
The best thing you could ever do for your family in three simple steps.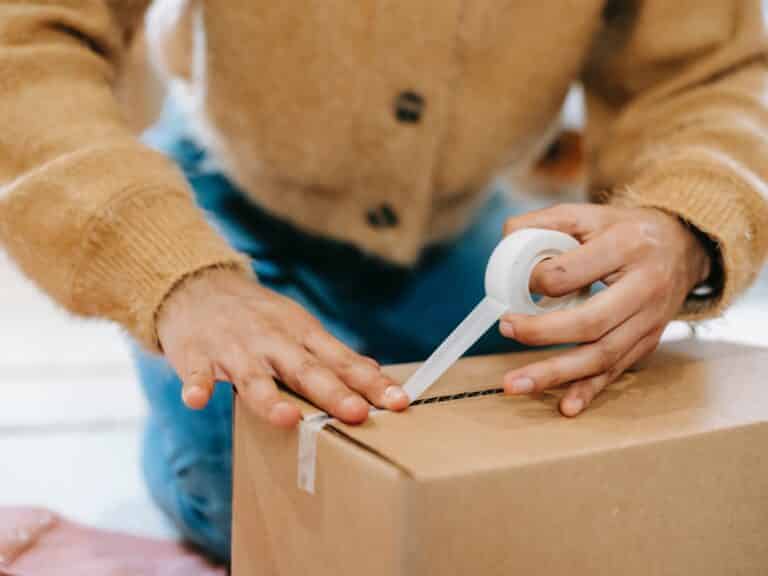 1. Package Up Your Memories
Simply pack your beloved memories and send them to us. Use either our courier collection and return service or send it to us directly via recorded delivery. We'll also send you a simple, step-by-step welcome pack straight to your inbox for peace of mind during the order process.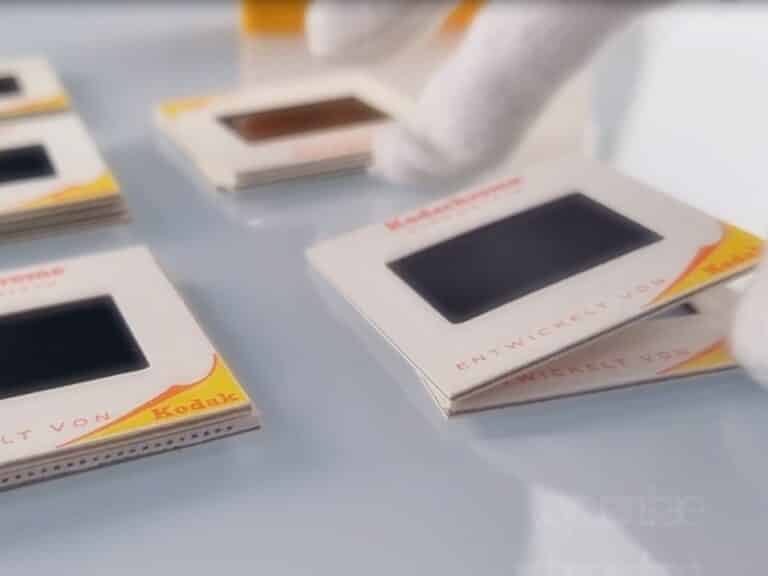 We love what we do. Our dedicated team will digitise every item by hand. We've saved millions of memories over 20 years. And don't worry, you'll get regular updates along the way.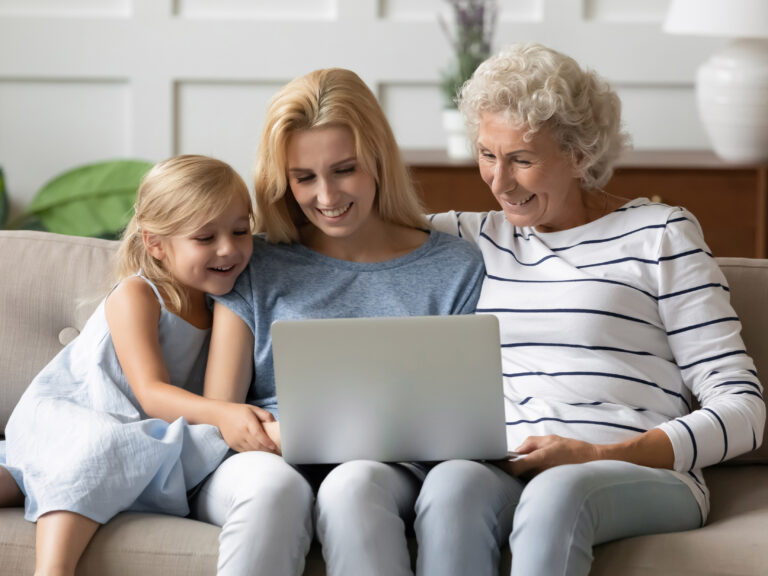 3. Share & Enjoy With Your Family
This is where the magic begins, We'll return all of your original media. Once preserved, you can access them via our easy cloud download service, a simple memory stick or a lovely DVD. Finally, just relax and let those memories flood in.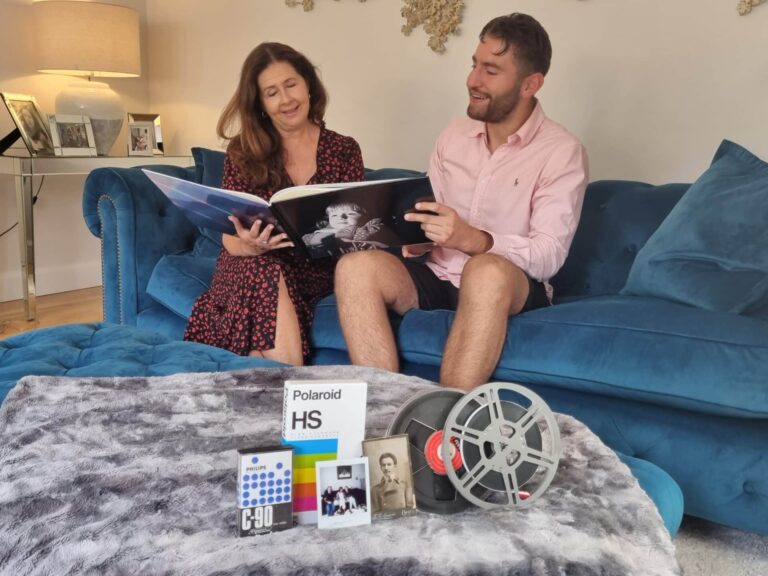 Or.. Visit our Studio in Person
Simply call this number below to book appointment so that we can put some quality time aside to help you with your enquiry. 0800 690 6160. or drop us a line on  
info@supaphoto.com.  Here's how to contact us
Testimonials from East Sussex Clients
Saving Important Memories
'Friendly and knowledgeable team who produced a great dvd from an old video featuring my late father in laws meeting with Queen Elizabeth. You can trust them to do a great job'
VHS to DVD Customer from Brighton
'What a find this company is. Very professional and a very quick turn around. I needed old VHS tapes transferred to digital format. Highly recommended. Very happy with the quality'.
Review from a Slide Scanning Customer
So happy to have found Supaphoto – a truly excellent business! I needed to have numerous family slides and old cine films converted to digital copies as keepsakes for my brothers (in the UK) and me (in Australia), following the death of our mum this year. The staff at Supaphoto were compassionate, friendly and understanding. Our humble home movies were treated like Oscar-winning films, and the result is excellent!  The turnaround time was quick and all at a reasonable price.
I can't thank Supaphoto enough for their amazing service. We now have wonderful memories available to us at the push of a button. Thank you Supaphoto xx
History of Photography and Cinema in East Sussex
Were you aware that Brighton & Hove played a significant role in the early days of the global film industry?
It was during the Edwardian era that several pioneering individuals, including William Friese-Greene, Esmé Collings, James Williamson, and George Albert Smith, lived and worked in this vibrant city. If you're interested in delving deeper into Hove's contribution to the birth of early cinema, I highly recommend visiting the film gallery at Hove Museum & Art Gallery.
Beyond its historical significance in film production, Brighton & Hove has also had its fair share of on-screen appearances. With its convenient seaside location and iconic landmarks like the station, Royal Pavilion, Pier, and King's Road Arches, Brighton is often instantly recognisable and becomes an integral part of the visual storytelling. Just think of the beachfront scenes in Quadrophenia or the atmospheric black and white shots in Brighton Rock. From the gritty realism of Brighton Rock to the emotional narratives of End of the Affair, many films have chosen to set their stories or film significant portions in and around key locations in Brighton & Hove.
Additionally, Brighton & Hove has served as a backdrop for numerous television programs, including notable guest appearances in popular shows like Only Fools & Horses and Eastenders. The BBC police drama Cuffs was entirely based in Brighton, and scenes depicting the life and times of the Bloomsbury group in the BBC's Life in Squares were shot at the amazing Charleston House, where renowned figures such as Virginia Woolf, Duncan Grant, and Vanessa Bell once resided.
Brighton also takes centre stage in the television adaptations of Peter James' bestselling crime novels featuring Detective Superintendent Roy Grace.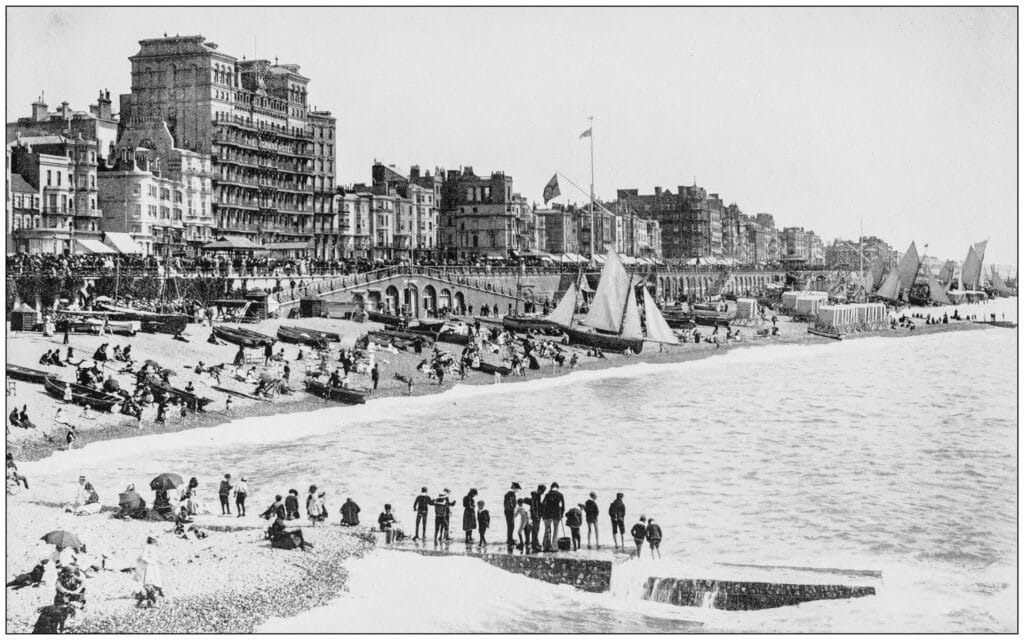 Top Places to Visit - East Sussex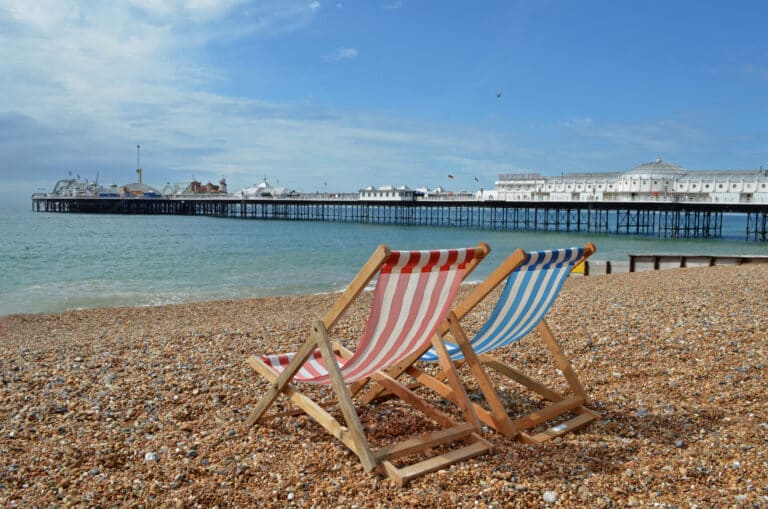 1. Brighton, East Sussex
At the top of my list of East Sussex destinations is the vibrant city of Brighton. Situated on the southern coast of England, Brighton is a popular day trip from London, offering a refreshing seaside getaway. Renowned for its pebble beaches, historic pleasure pier, and the opulent Royal Pavilion, Brighton is a city filled with charm and character. Its narrow streets in The Lanes and North Laine are bustling with colourful cafes and shops, adding to the lively atmosphere.
2. Rye, East Sussex
Following Brighton, I suggest visiting the picturesque town of Rye, which ranks among the most beautiful towns in England. Cobblestone streets, half-timbered houses, haunted hotels, and charming cottages grace the streets of this idyllic destination. Rye is also conveniently located near Camber Castle, a historic fortification associated with Henry VIII, making it an excellent base for exploring the nearby castles and coastal areas.

3. Camber Sands, East Sussex
Situated near Rye, Camber Sands is another must-visit destination in East Sussex. This coastal gem is particularly famous for its expansive sand and shingle beach, complemented by beautiful dunes along the shoreline. In fact, it boasts the only sand dune system in the vicinity. Camber Sands stands out as one of the finest beaches in East Sussex. Its long stretch of pristine white sand is truly unique, and the breath-taking views over the English Channel add to its allure.

4. Eastbourne, East Sussex
Eastbourne, located on the southern coast of East Sussex, is a captivating destination that should not be missed. Known for its enchanting English seaside ambiance, it offers a plethora of attractions, including pristine beaches for sunbathing, a delightful pleasure pier to explore, and live music performances at the picturesque waterfront bandstand. Check out Polegate and Hailsham too – two quaint little towns

5. Beachy Head, East Sussex
Situated just outside Eastbourne, Beachy Head is a breath-taking destination that ranks among the top places to visit in East Sussex. This iconic chalk headland, accompanied by its famous lighthouse, attracts visitors from across Britain and beyond.

6. Seven Sisters, East Sussex
Adjacent to Beachy Head, the Seven Sisters offer an extraordinary experience in East Sussex. These majestic chalk cliffs, adorning the English Channel coast, are among the most recognisable sights in southern Britain.
7. Birling Gap, East Sussex
Birling Gap is an exceptional destination near Seaford and Newhaven that should be included in any East Sussex itinerary. Nestled between Beachy Head and the Seven Sisters, this coastal hamlet is renowned for its captivating shoreline.

8. Hastings, East Sussex
Hastings holds a special place among the top destinations in East Sussex along with Bexhill On Sea. This coastal town on the English Channel is renowned for its rich Norman history and stunning beaches, which are major draws for visitors.

9. Battle, East Sussex
Situated near Hastings, Battle is a remarkable destination that should not be missed when exploring East Sussex. This town, located in the High Weald, is famous for its abbey and offers a wide range of attractions that make it worthy of an extended visit.
Battle is the site of the historic Battle of Hastings in 1066, where William the Conqueror, the Duke of Normandy, defeated the English army of King Harold.

10. Lewes, East Sussex
Lewes holds a special place among my favourite destinations in East Sussex. Located near Brighton, this picturesque town offers beautiful streets, a wealth of history, and an array of charming shops
Personal Visit to Explain, Simplify & Help with Your Digitalisation Project
For larger projects, we're also happy to make home visits.  Before embarking on their long awaited project to archive their lovely memories, it's normal to have many questions. You'll typically have many questions. We fully understand this and often make home visits to make it nice and easy for our customers.
What's the best format to convert to? What's the safest thing to do? How much will it cost? I don't understand all of this jargon! – Can you explain it to me in simple terms? Can you create a personalised photo book? How do I organise my photos?
These are all questions which we are very familiar with.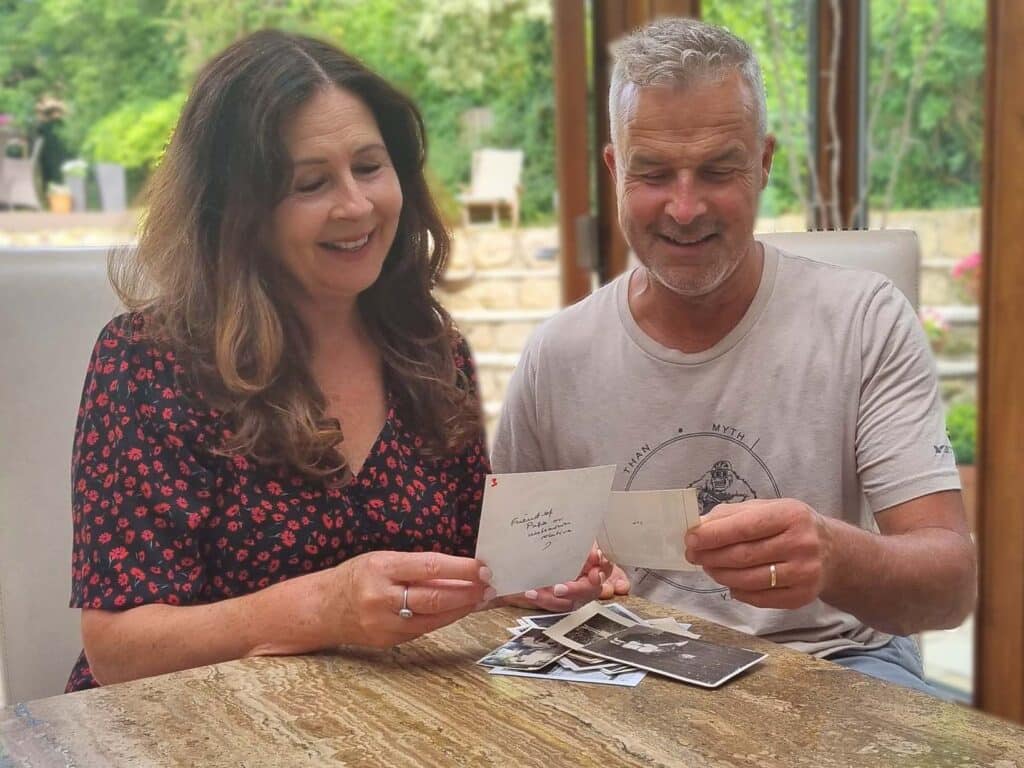 Interesting History of East Sussex
Brighton's full name reveals more than you think
Contrary to popular belief, the city known as Brighton is officially recognised as the city of Brighton and Hove. In 1997, the towns of Brighton and Hove merged to form a unitary authority, and in 2001, they were granted city status by Queen Elizabeth II. Interestingly, many locals still perceive them as distinct towns.
ABBA's Eurovision triumph took place in Brighton
Unbeknownst to many, the iconic Swedish band ABBA achieved their momentous victory in the Eurovision Song Contest with their hit song 'Waterloo' right here in Brighton! The event was held at the Brighton Dome concert hall, which continues to be a beloved venue for the arts today.
Brighton shares its borders with the UK's newest national park
A lesser-known fact for visitors to the UK is that while Brighton is a coastal city, a mere 10-minute journey beyond its boundaries will lead you to the enchanting South Downs, the country's newest national park.
Britain's oldest cinema calls Brighton home
An illustrious landmark in Brighton is the historic Duke of York's cinema, renowned as the oldest continuously operating cinema in Britain. Within its welcoming and theatre-like ambience, you can enjoy the latest film releases and relish the timeless classics.
A cherished fictional detective hails from Brighton
Detective Inspector Roy Grace takes centre stage as the main character in a gripping series of crime novels penned by the acclaimed author Peter James. Set in and around Brighton, these novels have been translated into over 30 languages, captivating readers worldwide.
Brighton's allure has attracted numerous notable figures
The allure of Brighton as a highly desirable place to reside has enticed actors, musicians, and other prominent public figures. As you explore the city, you might come across familiar faces. Notable individuals such as Sir Paul McCartney, Nick Cave, Adele, Noel Gallagher, Fat Boy Slim, and even Hollywood actress Cate Blanchett have all owned homes in Brighton at some point. Cate Blanchett once expressed her fondness for Brighton, saying, "I miss Brighton enormously, enormously. There is so much I miss, including rain. I miss the verdant countryside."
Brighton goes by another name
Thanks to its cosmopolitan atmosphere, Brighton is occasionally referred to as 'London by Sea.' The city gained popularity among day-trippers and vacationers from London in the late 1700s when the then Prince of Wales, who later became King George IV, became a regular visitor. The Royal Pavilion, an extraordinary Indian and Oriental-inspired palace he constructed, stands as one of England's most distinctive landmarks.
Brighton boasts the sole Grade I listed pier in Britain
In the United Kingdom, structures deemed 'listed' are recognised for their historical significance and are legally protected from alteration or demolition. Brighton's West Pier holds this distinction, despite its current state of abandonment. Originally established in 1866 as a promenade for affluent Victorians, it later transformed into a pleasure pier with rides and a concert hall by World War I. Although it is no longer connected to the mainland and has fallen into disrepair, its striking skeleton remains one of the city's iconic symbols.
The world's oldest aquarium resides in Brighton
Dating back to 1872, the Sea Life Centre located on Brighton's vibrant seafront holds the title of the world's oldest aquarium. With its diverse collection of over 100 species, including sharks and stingrays, and expansive tanks showcasing local and tropical marine life, the centre offers an enchanting journey of exploration. Don't miss the opportunity to
stroll through England's longest underwater observation tunnel!
Uncover Brighton's hidden tunnels
Rumours of numerous lost tunnels beneath Brighton persist, but one particular passage from the Royal Pavilion to the museum and Dome remains visible to this day. Legend has it that this tunnel was constructed so that the Prince Regent could move about Brighton discreetly, shielding the public from witnessing his increasing weight.
Useful Local Contacts & Resources
Of course, the service may not be in our list but we just did not have the space to list them all!
Naturally! We completely understand. This is a big decision that you want to get right. Just give us a call or drop us a line and we'll see what we can do to help you!