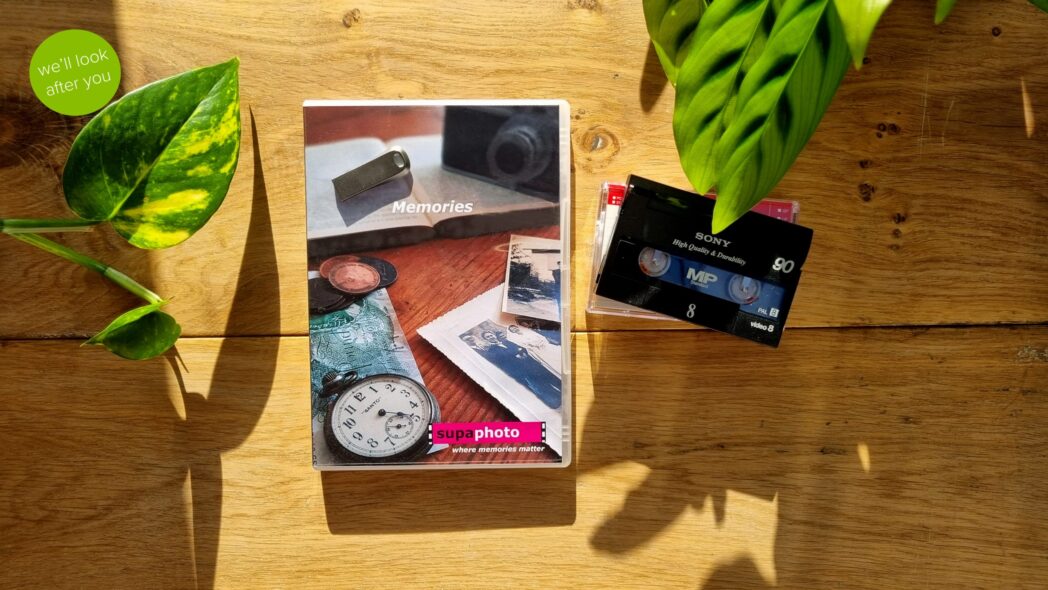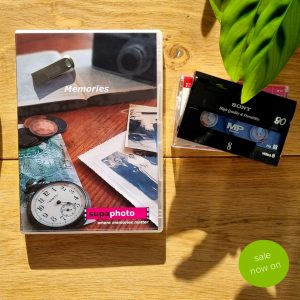 Transfer Your Video 8 to Digital
In Supaphoto's studio, you'll find passionate people dedicated to converting Video 8 cassettes to for example a USB stick in high quality. Our team pride themselves in being helpful in a jargon-free way. We'll look after you. Before long, you'll get your newly converted material back in a digitalised format of your choice – a digital video file via Supaphoto's Cloud download service, a simple to use memory stick or a DVD in a lovely presentation case.
Call us now for Friendly Advice – Freephone 0800 690 6160. Discounts apply to greater quantities.
Preserve, Share & Enjoy The Supaphoto Way
The best thing you could ever do for your family in three simple steps.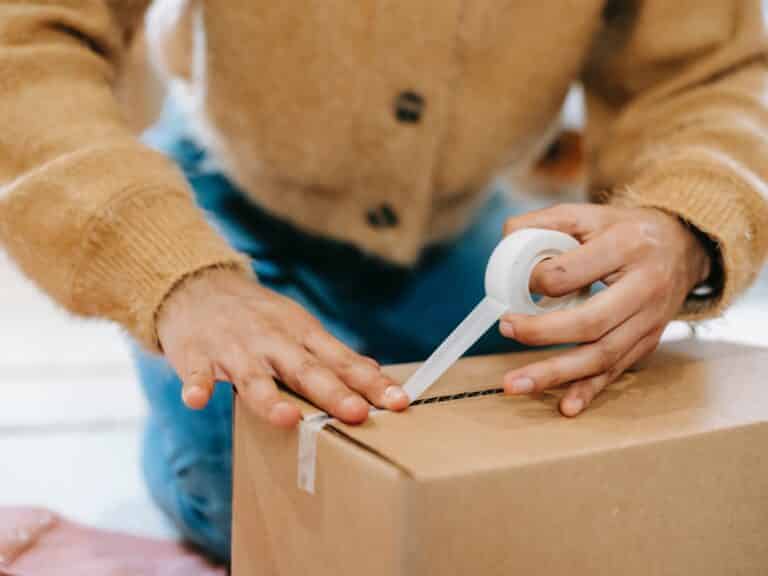 1. Package Up Your Memories
Simply pack your beloved memories and send them to us. Use either our courier collection and return service or send it to us directly via recorded delivery. We'll also send you a simple, step-by-step welcome pack straight to your inbox for peace of mind during the order process.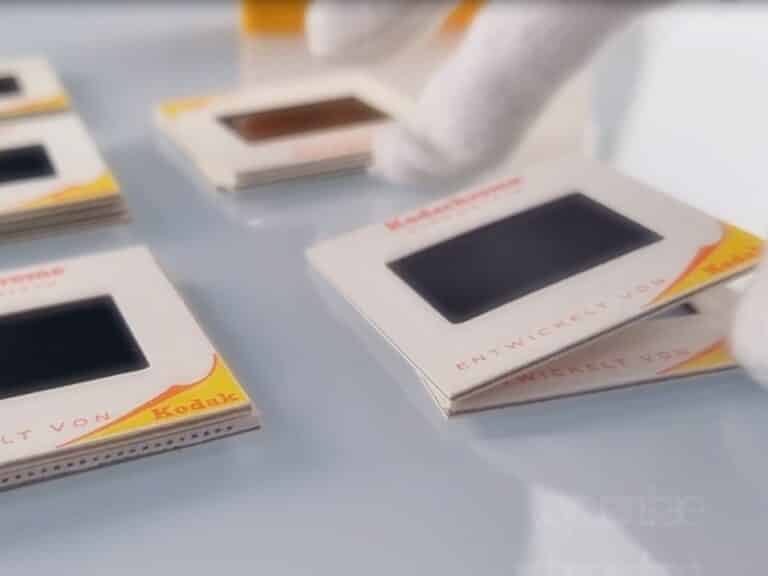 We love what we do. Our dedicated team will digitise every item by hand. We've saved millions of memories over 20 years. And don't worry, you'll get regular updates along the way.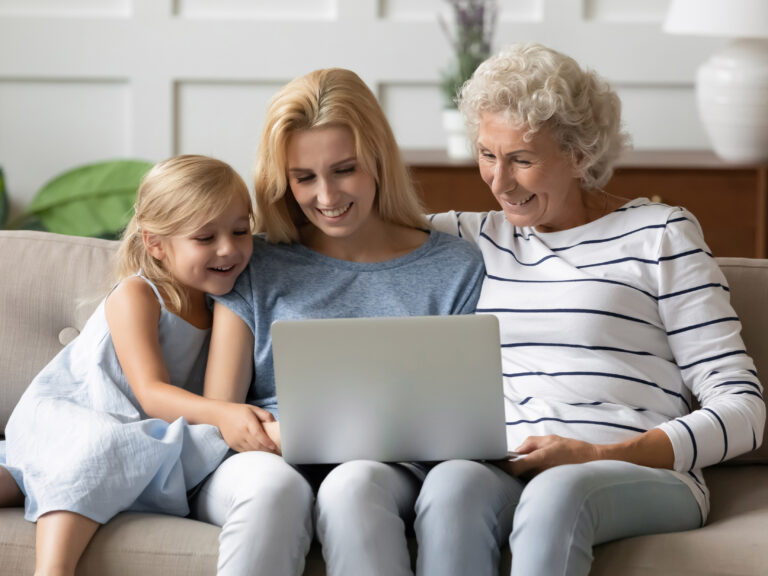 3. Share & Enjoy With Your Family
This is where the magic begins, We'll return all of your original media. Once preserved, you can access them via our easy cloud download service, a simple memory stick or a lovely DVD. Finally, just relax and let those memories flood in. 
You'll receive everything needed to safeguard your memories.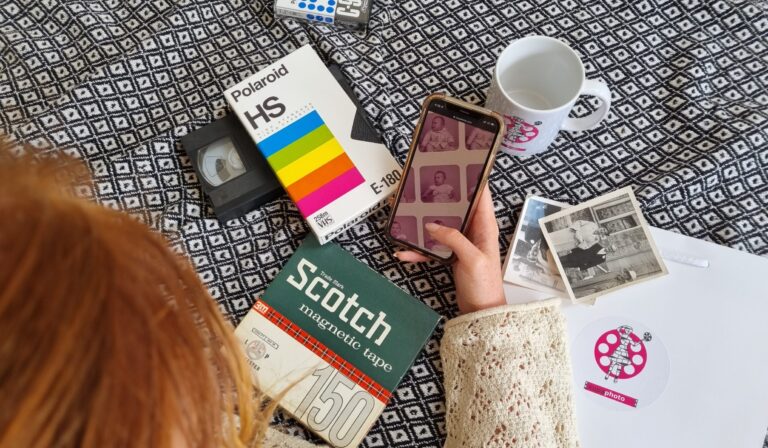 We've been doing this for a long time and are very familiar with what's needed to get the best results from your video tapes. The considerations are numerous and we'll take care to explain things in simple and easy terms. We always check for quality at regular stages .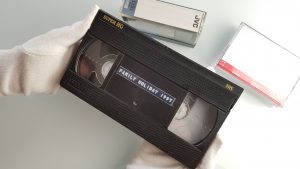 Converted, Preserved and Ready to Enjoy
Choose what you'll get back. Sit back and soak it in!
One of Supaphoto's
Proudest Moments
We were so proud to be chosen by the University of Sussex to preserve film director Sir Richard Attenborough's never-before-seen photographs. This material spanned Richard Attenborough's extraordinary life and career and is now at the fingertips of students, researchers and the public.
Over the years, we've scanned thousands of photographs from prestigious multi album sets going as far back as early 1900's for famous British politicians, the whole of Sir Richard Attenborough's  personal collection of never-before-seen photographs, notes and more besides spanning his extraordinary life and career (accepted by Sussex University in lieu by HM Government from the Attenborough family) to thousands of everyday collections of photos from families throughout Sussex.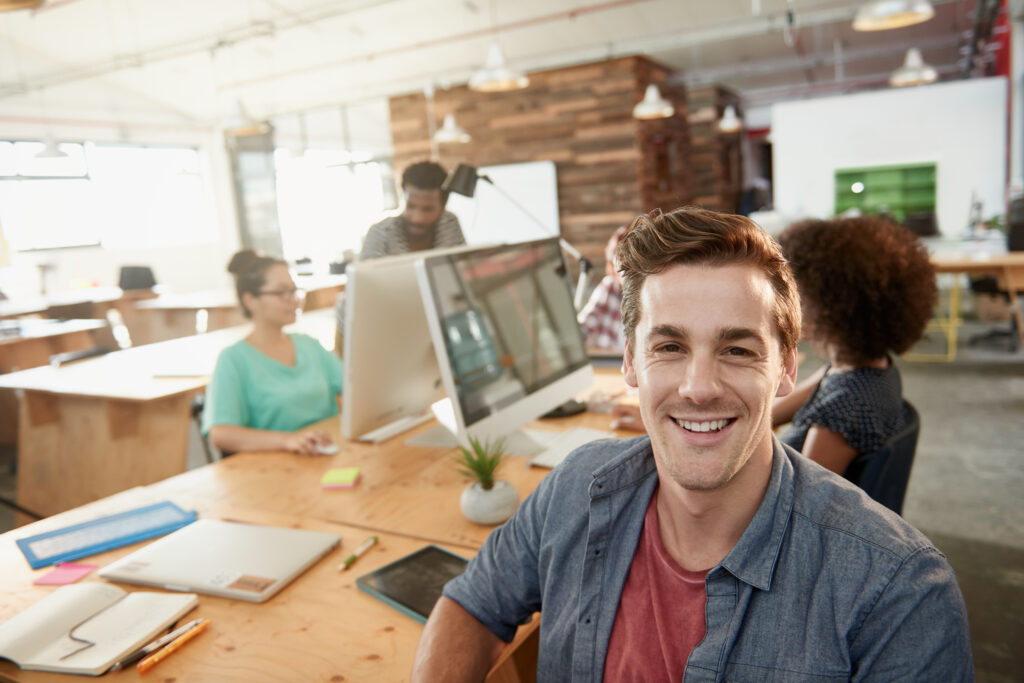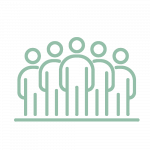 Thousands of Satisfied Customers
Supaphoto Ltd is an established company of almost 20 years with 000s of happy customers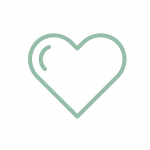 If you are not satisfied with the results, nor are we. 
That's the Supaphoto way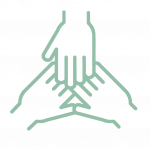 Yes, we know that it's important to update you a key milestones in the transfer process.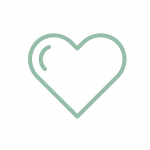 15 Plus Years of Experience
We've converted over a million recordings over time, so you can trust of to take care of you
We all love the feeling of sitting around with our family and friends and watching old home cinema films of treasured memories – such as a lovely video recording. The moments captured on home video cameras are a precious window into the past. Special moments are all saved in photos and videos we take across our lives. But the truth is that these videos lose their shine as they age. Many older video tape formats like 8mm tapes have a limited product life. Even in the best archival conditions the lifespan of 8mm tape is only around 70 years and the old box in your attic will be a lot less than this. At Supaphoto we believe the answer to this lies in digitalsing your video8 tapes to preserve them for years to come. 
When considering your  video8 to DVD, perhaps you should first consider the format's background. 'Video 8' typically refers to a type of 8mm video tapes produced during the 1980s. Video8 was actually launched in 1984, into a market completely dominated by the VHS-C and Betamax formats. Video8 had one key advantage over the full-size competition. Thanks to their relatively compact size, Video8 camcorders were small enough to hold in the palm of the user's hand. Such a feat was quite impossible with Betamax and full-sized VHS camcorders.

The later versions had to operate on large sturdy tripods (with equally strong struggling shoulders). Video8 also has an advantage in terms of the duration of recordings, because although VHS-C offers the same "palmcorder" size as Video8, the VHS-C tapes could only hold (at most), 45 minutes of tape at Standard (SP) speed. Thus, Video8's bigger 120-minute capacity served well for most users during its peak. Both formats were used widely by consumers to produce personal home videos due to the relatively small size and lightweight design. Later, hi8 tapes and the digital 8 camcorder format followed.
Facts About Video 8 Tapes
As old camcorder tape ages it is more likely to become damaged. This is because the celluloid in old tape formats becomes more brittle and stiff as time goes on. Also, the moving parts in old video cassette players become less reliable as they reach the end of their product lives. These problems make playing old tapes on old machines a dangerous process as the chance that the tape may become trapped or broken inside the machine is very high – especially the case when it comes to video8 hi8 formats.

At Supaphoto we understand the importance of keeping your treasured memories safe. Nothing can replace the nostalgia of old vhs players and digital 8 camcorders but it is important to make sure our loved videos are protected in case anything should happen.
That's why our video transfer service is such an important part of what we do. By bringing your old cassette tapes to us to convert into digital files you can be sure that your home videos will remain safe for years to come. 
Risks to Old Video 8 Tapes
Kodak's famous 'Super 8' home camcorder was one of the first widely used 8mm camcorders used by amateur film makers. *

Many 8mm cassettes contain a magnetic tape used to record sound. This is part of the reason why these tapes are at risk of damage if they come into contact with magnets.

The 8mm tape format began to lose popularity in the 1990s due to the development of digital recording technologies. The entrance of DVD players onto the popular market played a large part in Kodak's suspension of 8mm production in the late 1990s. 
           *( This was actually known as a 'cine camera' in the day.)
Let us Convert your 8mm Tapes to Digital
If you're looking to get your old tapes transferred then our team is waiting to help. At Supaphoto we have an experienced team of video technicians. They will lovingly convert and restore your 8mm tapes to digital files. We will take your 8mm cassettes and carefully remove any dust or dirt that has become stuck to the tape overtime. The technicians in our in-house photo lab will then set to work transferring your videos into digital copies.

We take your original tapes and convert them into digital files. As part of this process we will aim to restore your tapes to their best condition. Our team will carefully edit the video and sound of your tapes that may have been affected due to ageing.

Once the conversion process is complete you can receive your digital transfers in several formats. A popular choice is our video tape to dvd option.  You will be given dvd transfers of your tapes in addition to the originals. Another option is to have your tapes transferred into external hard drives. This way, they can be enjoyed on most modern TVs or computers without the need for complicated wires. Whichever digital formatting you choose will work but the mp4 format is highly recommended.

Whatever you choose, our helpful staff will be able to guide you every step of the way.