Quality, Caring Slide Scanning, Photo Digitalisation & Video Transfer Services in Hampshire
Everything from Video to DVD, Slide Scanning, Photo Scanning – No1 Throughout Hampshire For Digitising
For over 20 years now, Supaphoto has a long and proud history of helping families throughout Hampshire convert and safeguard their old media – whether it be videos, cine film, 35mm slides, camcorder tapes or old audio cassettes and reel to reel recordings.
There always comes a point where it's important to put those everyday tasks to one side and finally put some time aside to do what you've been putting off doing forever – safeguarding those precious family memories. We used to these conversations and offer free and friendly help to gently guide you in the right direction – wherever you are in Hampshire be in Portsmouth, Southampton, Basingstoke, Eastleigh, Winchester or Peterfield.
We are delighted to offer doorstep collection or if you prefer take a ride to visit us in our dedicated Studio where without any obligation we can gently walk you through the options.
Digitising Services for our Hampshire Customers
Photo Scanning for our Hampshire Customers
We guarantee that our advanced scanners will capture your photos with exceptional quality, scanning them at an impressive resolution of 600 DPI. Regardless of whether you possess printed photographs, framed pictures, large images, or fragile letters, our expertise lies in extracting the utmost digital clarity from each item. Moreover, we possess the capability to preserve any written captions that accompany the photos.
Video Conversion for our Clients in Hampshire
We strive for transparency in our pricing, ensuring affordability while offering a comprehensive range of services. We specialise in converting various formats like VHS, Mini-DV, Hi8/8mm, Beta, and more into digital files. You have the flexibility to select your preferred conversion option, be it DVD, USB, or cloud files. Rest assured, we make organising and identifying your digitised media a seamless experience.
Album Scanning Services Available Throughout Hampshire
We have earned national acclaim for our expertise in scanning photo albums that other companies may struggle with due to deterioration. We pride ourselves on tackling the most challenging cases. When it comes to photo album scans, we provide the flexibility to choose between full-page scans or individual image crops, tailoring our services to your unique requirements. You can trust us to handle your albums with the utmost care, ensuring the preservation of their organisation throughout the scanning process.
Film Reel Conversion Services Available in Hampshire
At Supaphoto, we painstakingly capture every frame of your film reels, regardless of sound presence or mold damage. We provide top-notch transfers up to 2K HD resolution to either DVD or USB, accommodating a wide range of formats such as 8mm, Super8, or 16mm home movie reels. Our primary objective is to safeguard your precious memories, treating them with the utmost care, and delivering outstanding digital quality to you.
Slide Scan Services Available in Hampshire
Regardless of whether you possess standard 35mm slides, negatives, or vintage glass plate photographs dating back to the turn of the century, we possess the expertise to scan them at resolutions of up to 4,000 DPI or higher upon request. Our scanning process goes beyond capturing minute details; it also includes a meticulous dust removal procedure. The outcome is a collection of breathtaking digital images that enhance the brilliance of your slides and negatives, ensuring their enduring quality for years to come.
Audio Cassette to CD in Hampshire
In addition to reel-to-reel audio and cassette tapes, we have honed our expertise in transferring various formats, including vinyl, DAT, and more. Our specialised services ensure a smooth conversion of your audio into digital format, granting you the freedom to select between .mp3 or .wav files. For your convenience, these files can be stored on CD or USB, catering to your personal preference. Our ultimate aim is to offer a flexible and customised solution that preserves your audio collection in the format that perfectly aligns with your requirements.

Other Common Service Areas
We also carry out much work in these areas too as well as right across the UK: East Sussex, West Sussex, Kent, Surrey & Westminster. 


Hampshire Customers – How to Deal with Us
The best thing you could ever do for your family in three simple steps.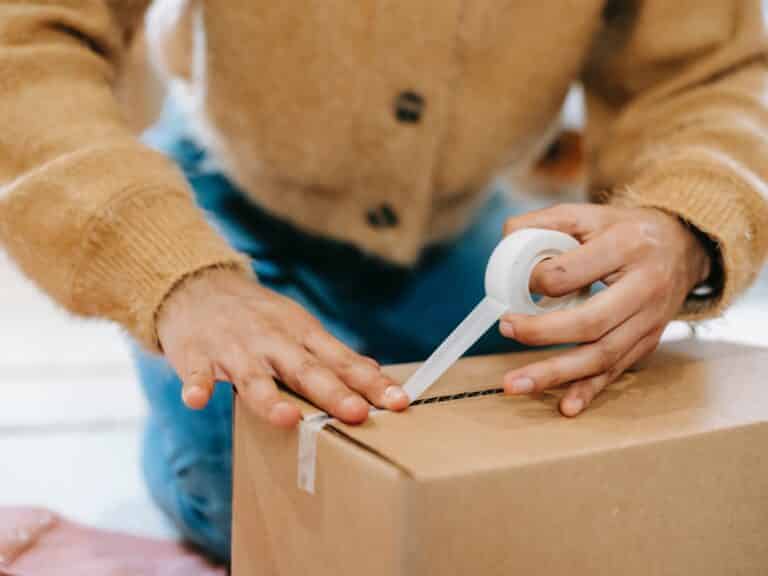 1. Package Up Your Memories
Simply pack your beloved memories and send them to us. Use either our courier collection and return service or send it to us directly via recorded delivery. We'll also send you a simple, step-by-step welcome pack straight to your inbox for peace of mind during the order process.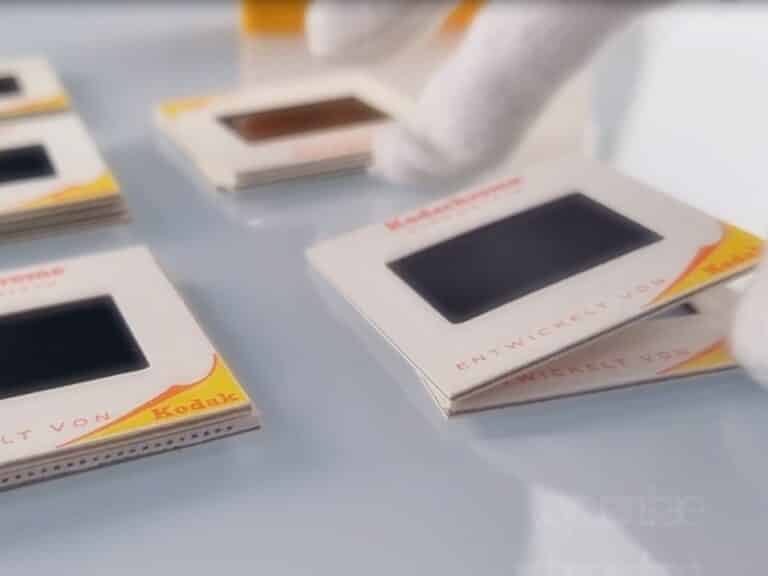 We love what we do. Our dedicated team will digitise every item by hand. We've saved millions of memories over 20 years. And don't worry, you'll get regular updates along the way.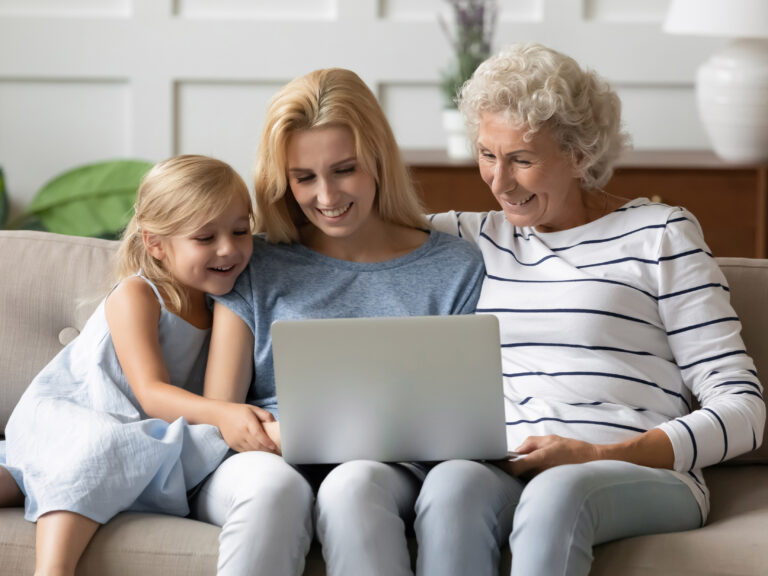 3. Share & Enjoy With Your Family
This is where the magic begins, We'll return all of your original media. Once preserved, you can access them via our easy cloud download service, a simple memory stick or a lovely DVD. Finally, just relax and let those memories flood in.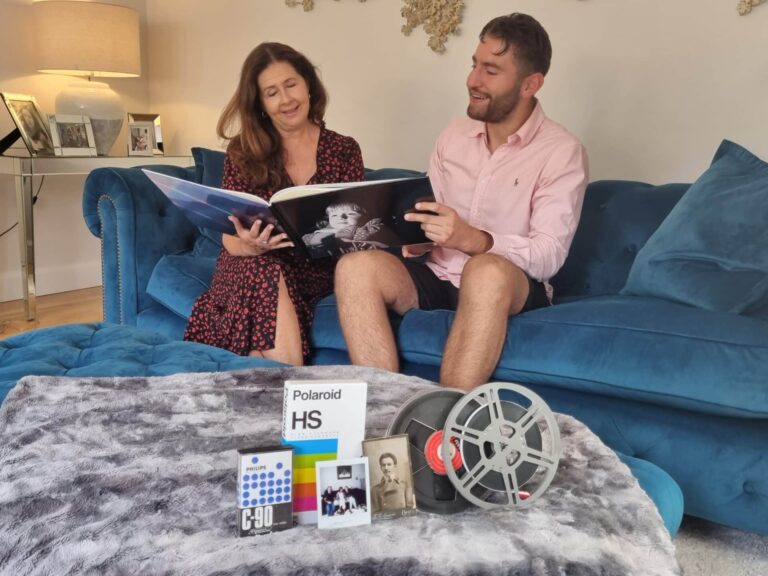 Or.. Visit our Studio in Person
Simply call this number below to book appointment so that we can put some quality time aside to help you with your enquiry. 0800 690 6160. or drop us a line on  
info@supaphoto.com.  Here's how to contact us
Super 8 to DVD Customer from Hampshire
'A really great service and great quality results from film that's over 50 years old'
Cine Film to DVD Customer
'Supaphoto did a terrific job converting some old cine films of an automated sculpture and installation to digital! Their service was also very quick. I'll definitely use them again'.
Audio to CD and Digital Customer
'I just wanted to thank them for the amazing service. It has been great dealing with such amazing people always willing to help and or respond in a question you may have. Their work is amazing I gave them video tapes to convert which some I think were an impossible task but they managed to convert them for me onto a USB stick. I would definitely recommend them'
History of Photography - Hampshire
If you want to explore a wonderful collection of photos from Hampshire's past, look no further than this fabulous site:  https://www.hampshire-history.com/category/archives-records-and-collections/old-photos/
It has such great photographs from Hampshire's past.
There's a great photo of the Southampton Royal Pier, despite its opening in 1833 by Princess Victoria before her coronation as Queen of England, embodies the distinctive features of an early Victorian pier. Designed by Edward Stephens, the initial construction utilised soft wooden piles, which unfortunately deteriorated within five years, necessitating a complete renovation of the pier. Over the next fifty years, various pontoons were added, and in 1894, the pavilion was erected.
By 1910, the pier and its timber-built railway station had once again fallen into a precarious condition. Prior to World War I, the decision was made to cease train operations to the pier, and although a limited service resumed after the war, it was ultimately discontinued in 1921. However, ferry services continued to operate to the pier.
Like many other piers, the ironwork of Southampton Pier suffered damage during World War II bombings. It was not until 1947 that the pier reopened, serving primarily as a ferry terminal. In 1950, a new vehicle bridge was constructed, extending out to the pontoon.
See also the vintage postcard from 1922 depicting the Hayling Ferry transporting passengers. Hayling Island, located off the coast of mainland Hampshire, is completely surrounded by the sea. Prior to the construction of the road bridge, the only way to access the mainland was by wading through the narrow northerly channel or by utilising the ferry service.
Originally, a small rowboat ferried individuals between Hayling and the nearby Portsea Island. Eventually, the ferry transitioned to a motorised vessel. Today, the ferry continues its regular journeys, shuttling passengers back and forth between the two islands.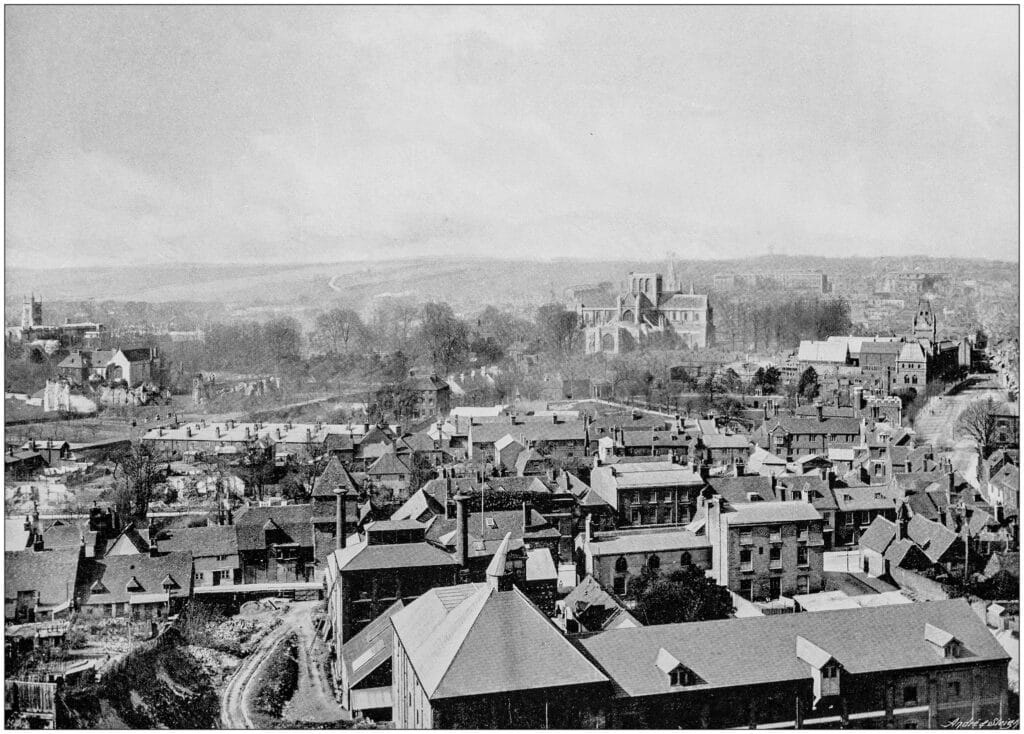 Top Places to Visit in Hampshire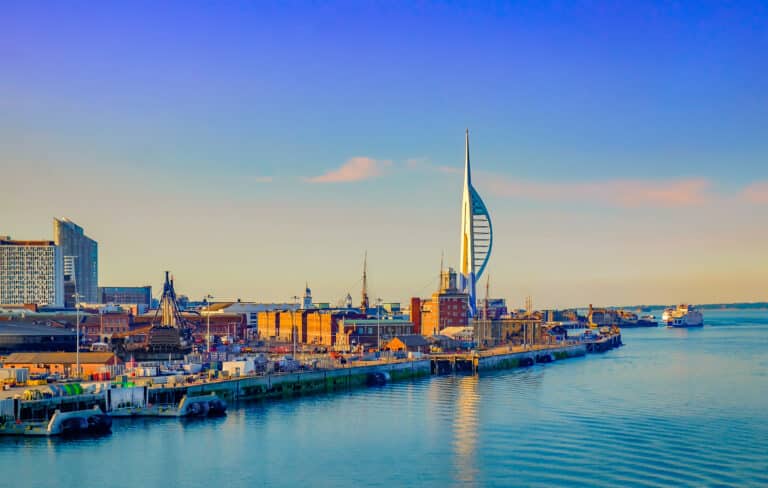 There are really so many top things to do in Hampshire, a county famous for the home of Downton Abbey at Highclere Castle, and the iconic Spinnaker Tower in Portsmouth.  A county where Bombay Gin is made and where Jane Austen lived, wrote and is now laid to rest peacefully.  So visit Hampshire and discover its rich with beautiful countryside, vibrant cities and towns and a diverse coastline providing dramatic views, great walks and places to enjoy tranquillity and nature.   
Hampshire is happily home to the New Forest National Park, which stretches across 140,000 acres of ancient woodland and unspoilt grassland. It's one of the most beautiful national parks in the UK and home to the famous New Forest ponies, with dozens of walking and cycling trails to explore.  The fantastic South Downs National Park lies at the heart of the county, with its rolling green pastures, ancient woodlands and river valleys.  It is the newest of the National Parks, stretching from Winchester in the west to Eastbourne in the east.
Hampshire is a county absolutely full of hidden gems and new discoveries, with its clear chalk streams, thatched cottages and cosy pubs, historic buildings, fascinating interactive museums, bustling market towns and three cities.
Portsmouth, is the UK's only island city with its rich maritime history, award-winning attractions, historic fortifications and busy year round events calendar.
Southampton, is the south coast port city  with links to the infamous Titanic and famous Mayflower. Home to the internationally renowned Boat Show with a large shopping and cultural centre.
Winchester was once the ancient capital city of the UK with its cobbled streets, historic Winchester Cathedral, links with Jane Austen and King Alfred the Great, one of England's smallest cities making it ideal to explore on foot.
East Hampshire also includes the famous village of Chawton, home of Jane Austen and her brother Edward, and the ancient market town of Petersfield formally an important coaching stop between Portsmouth and the City of London.
Find out more about the county's towns and villages including the interesting town of  Gosport and Lee-on-the-Solent, with its 24 miles of waterfront, Basingstoke is also the largest town in Hampshire and well worth a visit!
Personal Visit to Explain, Simplify & Help with Your Digitalisation Project
For larger projects, we're also happy to make home visits.  Before embarking on their long-awaited project to archive their lovely memories, it's normal to have many questions. You'll typically have many questions. We fully understand this and often make home visits to make it nice and easy for our customers.
What's the best format to convert to? What's the safest thing to do? How much will it cost? I don't understand all of this jargon! – Can you explain it to me in simple terms? Can you create a personalised photo book? How do I organise my photos?
These are all questions which we are very familiar with.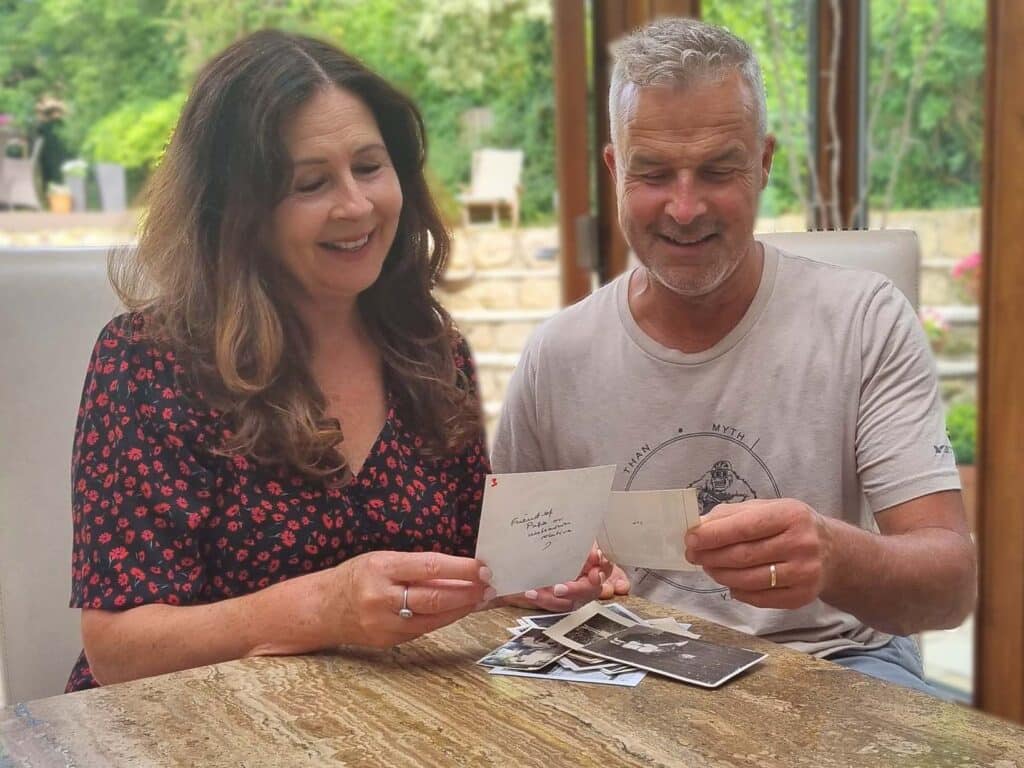 Things You Might Not Know - Hampshire
Unveiling the Hidden Gems: 15 Lesser-Known Facts About Hampshire's Top Attractions
Prepare to be astounded as we reveal the untold secrets of your beloved Hampshire's top attractions. These historical marvels, spanning centuries and vast expanses of land, hold countless treasures waiting to be discovered. Join us as we uncover 15 captivating facts about these remarkable destinations.
Paultons Park
renowned for Peppa Pig World and Lost Kingdom, originally emerged as a country park and bird garden in 1983. Surprisingly, it is now home to over 100 species of birds and animals. Spread across a sprawling 140-acre estate, the gardens were first crafted by the illustrious Capability Brown, and remnants of his genius can still be admired today.
Contrary to popular belief, the Mary Rose did not sink on its maiden voyage. This iconic ship, belonging to Henry VIII, gracefully sailed the seas for 34 years before meeting its watery grave just outside Portsmouth harbor. Resurrected in 1982, the Mary Rose now rests in a remarkable, award-winning museum nestled in the heart of Portsmouth's historic waterfront.
Sir Harold Hillier Gardens
proudly houses more than 600 champion trees, each standing tall as the tallest, widest, or oldest of its kind in the collection. This extraordinary assortment of champion trees makes it one of the most extensive in the British Isles. As a delightful bonus, the gardens sprawl across a vast 180-acre expanse, equivalent to 180 football pitches, and offer a breathtaking spectacle of autumn colors.
Delve into the rich history of Laverstoke as you explore a mill that has stood since at least 903 AD. The mill's first official mention can be found in the Domesday Book of 1086, where it was recorded as a corn mill. Uncover more intriguing details during a captivating tour of the Bombay Sapphire Distillery.
Buckler's Hard witnessed the construction of over 50 naval ships during the 18th century. This idyllic village bustled with activity as skilled workers built warships for Nelson's Navy, including three vessels that valiantly sailed into the Battle of Trafalgar. Immerse yourself in this remarkable story by visiting the maritime museum at Buckler's Hard.
What is now known as Theatre Royal Winchester had humble beginnings as The Market Hotel in 1850. Originally serving as a convenient stopover for farmers en-route to sell cattle at the Corn Exchange (now the Winchester Discovery Centre), it underwent a transformation in 1914, becoming a cine-variety venue. Audiences relished live performances intertwined with screenings of silent films and newsreels. During World War II, the auditorium provided solace as residents sought refuge while witnessing news from the front lines.
The magnificent Spinnaker Tower draws its elegant design and name from the sail of an ocean-going yacht—the spinnaker. Spanning a mere 1500m², equivalent to 5¾ tennis courts, the tower's distinct steel bows weigh a staggering 1200 tonnes, matching the weight of 12 blue whales. If the 201.2km of steel used in its construction were stretched out, it would wrap twice around the Isle of Wight. Additionally, the amount of concrete used would fill 5½ Olympic-sized swimming pools.
Longdown Activity Farm
takes pride in being one of the few Hampshire tourist attractions to provide a Changing Places facility. This inclusive amenity features specialist equipment, including an adult-sized, height-adjustable changing bed, a lifting hoist, and an adapted toilet. Visitors with additional physical needs can now revel in the freedom, dignity, and privacy often taken for granted during a family day out. Longdown Activity Farm guarantees a delightful experience for the whole family.
Birdworld
boasts not one, but two colonies of penguins! This enchanting park is home to both Humboldt Penguins and African Penguins, and surprisingly, neither species hails from snowy habitats. Don't miss the opportunity to observe these mischievous creatures being fed twice daily until the end of October half term.
Ascend to new heights at Medstead and Four Marks station, nestled along the Watercress Line, as it proudly claims the title of the highest railway station in Southern England, sitting approximately 650ft above sea level.
Marwell Zoo
serves as a sanctuary for hundreds of exotic and endangered animals, from graceful gibbons to inquisitive tigers. By visiting the zoo, you play an integral role in supporting their vital conservation efforts worldwide, helping to safeguard these incredible species.
The Hawk Conservancy Trust began its journey as a humble farm. Founder Reg Smith gained recognition when he appeared on Blue Peter with an albino badger that took a bite at one of the presenters. This captivating moment sparked immense interest, leading to hundreds of people flocking to the farm. Thus, the Weyhill Wildlife Park was born, eventually transforming into the renowned Hawk Conservancy Trust.
Witness the remarkable artistry of silk production at Whitchurch Silk Mill. It takes a silk worm three days to spin a cocoon, meticulously crafting a figure-of-eight pattern using one mile of liquid silk covered in Sericin, which solidifies upon contact with the air. It requires a staggering 96 silk cocoons to produce enough thread for a single bobbin. Discover more fascinating details at Whitchurch Silk Mill.
Winchester Cathedral
stands proudly as Europe's Gothic cathedral with the longest Nave and the greatest overall length. Boasting over 1,000 years of history, this ancient place of worship offers an unforgettable experience for the whole family, with free entry for children under 16.
Butser Ancient Farm
has rightfully earned its reputation as the birthplace of Experimental Archaeology. This pioneering site serves as a testing ground for theories about the past, where ancient buildings and technologies are meticulously reconstructed. Established in 1972 by Dr. Peter Reynolds, the farm has played a pivotal role in shaping our understanding of life in the ancient world.
Prepare to embark on an enchanting journey through Hampshire's top attractions, where fascinating tales and captivating wonders await at every turn. Discover the hidden narratives behind these beloved destinations and unravel the secrets that lie within their storied past.
Useful Local Contacts & Resources in Hampshire
Not a massive list but we hope you find it helpful!
Naturally! We completely understand. This is a big decision that you want to get right. Just give us a call or drop us a line and we'll see what we can do to help you!