In this digital age with technology rapidly evolving, it's important to digitise your old photo albums to preserve your memories so they can live on for future generations to enjoy.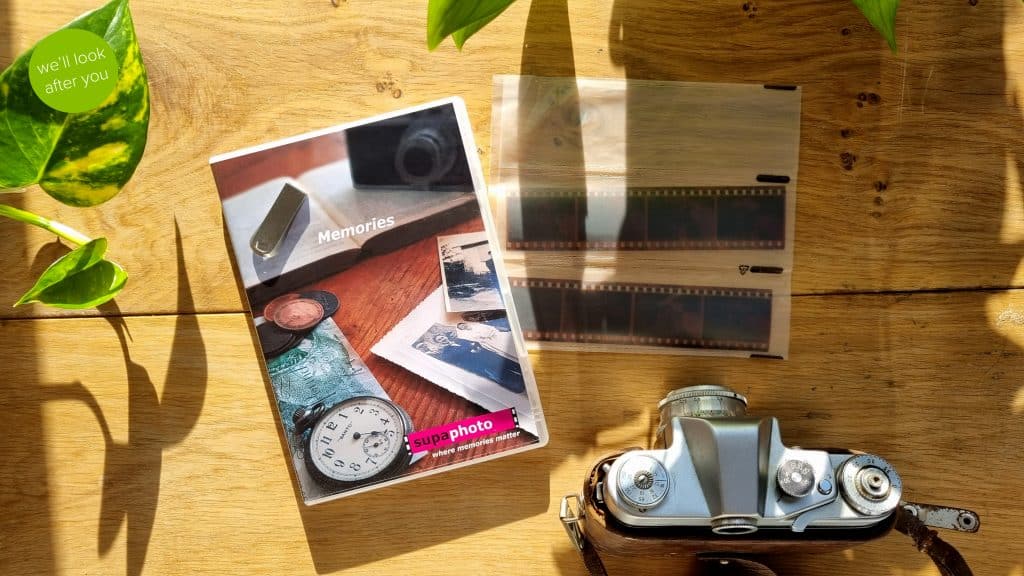 It's relatively easy since smartphones and digital cameras such as Canon and Nikon have such great qualities but we're here to tell you the best way we'd advise you to go about it!
A few things to note before moving forward is there may be some issues with your old media but we'll tell you how some things can be fixed and resolved to an extent:
The issues and our tips on digitising may differ depending on the type of media.
Some Issues with Photos:
Dust can accumulate and affect the quality as well as conceal the images. This can be rectified by gently using an unutilised powder brush or cloths that won't scratch the material. Please use gloves whilst handling your old media to avoid touching them with your bare hands.
How to Digitise:
Starting off with photos, we recommend using a flatbed scanner. The most common resolution we scan is 600 DPI but it could be more or less depending on the size of the photograph of course.
Some issues with Slides and Transparencies:
Mould, discolouration, and/or curved or broken mounts. If you'd like to clean your slides, we'd advise using compressed air. Use gloves while handling to avoid touching the film with your bare hands.
How to Digitise:
Before scanning, use storage trays to keep the slides in place while you scan. We also suggest that you employ a flatbed scanner that's adaptable for slides (basically a scanner where the light can shine through the slide). The typical ideal resolution for slides is about 1600 DPI but obviously can be higher if you are looking for something more detailed.
Some issues with Photo Albums:
We see this so many times. Images can be tricky to remove without causing damage. Crisp and fragile pages that fall apart and sometimes pages get stuck, Images often fall out. Remember to handle them on all occasions with the utmost of care and hold them with both hands carefully also making sure to support the binding too! Be careful with the pages especially if they're old and delicate.

How to Digitise:
Resolutions will vary according to how large or small the images in the photo album are at the end of the day.
Next steps
If you have any questions whatsoever, give us a call and our team at Supaphoto will do their very best to help you – rest assured!