Simply the Best Photo Scanning Service in Kent
Hundreds of Positive Reviews Say it All! – From Slide Scanning to a Simple Video Transfer Service
Why go through the hassle of shipping your aging mementos overseas or across the country for VHS to digital services and photo scanning when you have a convenient and affordable local option right here in Kent? We provide expert digitizing services throughout the city. If you prefer the convenience of a home pickup, we cover all of the towns in Kent and even offer consultations to assist you in preparing for the process. We understand the significance to you of preserving history, and our goal is to make the digital transfer process as seamless as possible for New Yorkers. Our dedicated team of over technical experts has extensive experience, with millions of successful scans under their belt, ensuring that you only need to digitise your project once. Supaphoto is fully committed to this mission, and we would be honoured to assist you whenever you're ready to embark on this project.
Digitising Services for our Kent Customers
We utilise professional-grade scanners to ensure high-resolution scanning at 600 DPI. Whether it's photos, frames, letters, or oversized items, our scanning process covers everything. We carefully crop, orient, optimize, label, and maintain the order of each item to guarantee the best possible results.
Video Transfer Service
Our video tape transfers are meticulously executed, offering cleanliness, predictability, and affordability. We specialize in digitising various tape formats, including VHS, Hi8/8mm, MiniDV, Beta, and more. Whether you prefer Digital Files, DVD or USB as the digital output, we have you covered. Rest assured, all video-to-digital files are compatible with both Mac and PC systems, ensuring seamless accessibility and usability.
We take pride in handling delicate albums that other companies shy away from. When you entrust your photo albums to us, we guarantee their safekeeping and ensure they are returned to you in the same condition as when they were scanned. You have the flexibility to choose between full-page scans or individually cropped images based on your preferences.
Film To Digital
Our high end dedicated cine film transfer machines are custom-made to capture film reels at an impressive resolution of up to 4K HD. Whether your reels are mouldy, damaged, or have sound, we have the expertise to handle 8mm, Super8, and 16mm home movie film transfers. You can choose to receive your digitised files on either Pro Res, MP4 Digital Files, DVD or USB, ensuring convenient accessibility and preservation of your cherished memories.
Slides to Digital in Kent
You won't be disappointed with our slide scanning service. We can handle up to Up to 6000 DPI high resolution scanning for 35mm slides (with our dedicated Supaphoto REVIVAL © system) plus smaller 110, 126 or larger format films and negatives.
We convert audio and even enhance where requested on a regular basis. You won't be disappointed with our quality at all!
We convert audio cassettes, compact cassettes, reel to reel audio and more besides.
Kent Customers – How to Deal with Us
The best thing you could ever do for your family in three simple steps.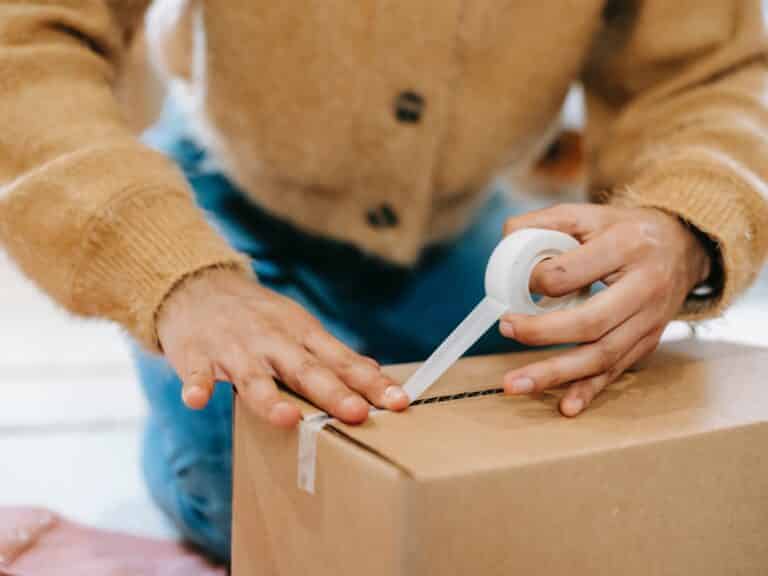 1. Package Up Your Memories
Simply pack your beloved memories and send them to us. Use either our courier collection and return service or send it to us directly via recorded delivery. We'll also send you a simple, step-by-step welcome pack straight to your inbox for peace of mind during the order process.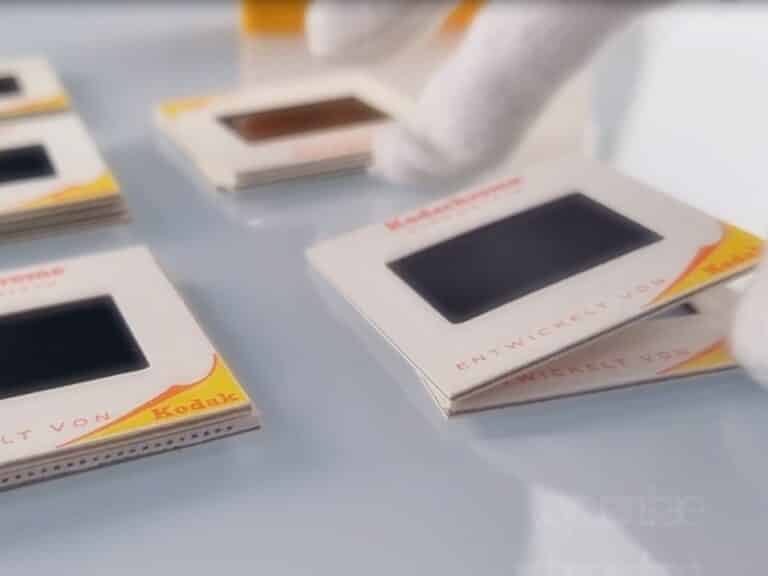 We love what we do. Our dedicated team will digitise every item by hand. We've saved millions of memories over 20 years. And don't worry, you'll get regular updates along the way.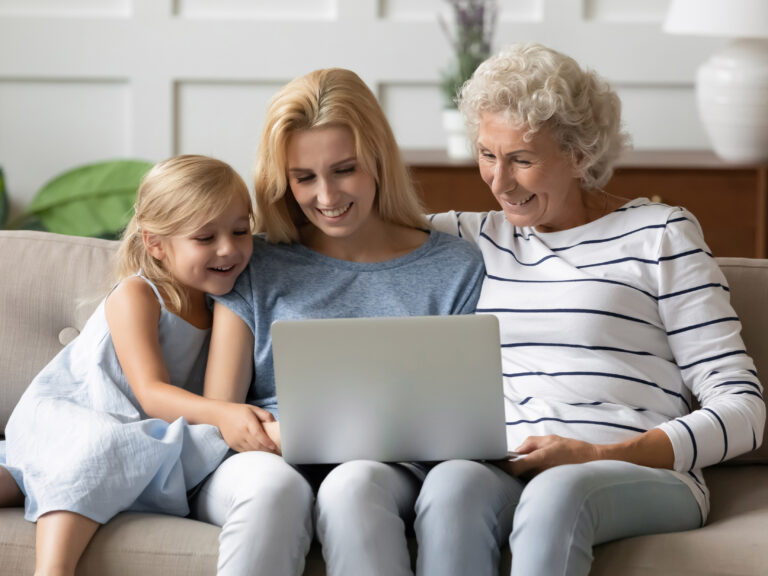 3. Share & Enjoy With Your Family
This is where the magic begins, We'll return all of your original media. Once preserved, you can access them via our easy cloud download service, a simple memory stick or a lovely DVD. Finally, just relax and let those memories flood in.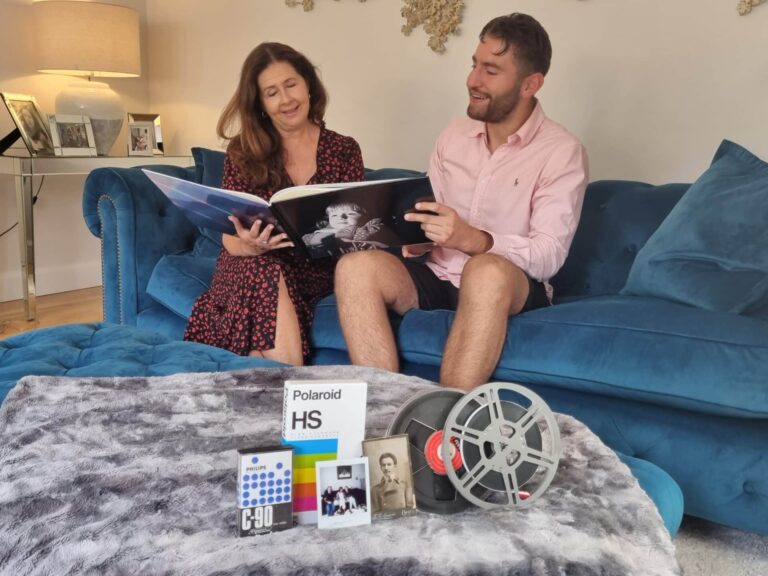 Or.. Visit our Studio in Person
Simply call this number below to book appointment so that we can put some quality time aside to help you with your enquiry. 0800 690 6160. or drop us a line on  
info@supaphoto.com.  Here's how to contact us
Testimonials from our Kent Clients
Photo Scanning Customer from Kent
'So impressed with these guys! Fantasy quality, and speedy turnaround!. Thanks again!'
Mini DV to Digital Customer
'A very fast, efficient and professional transfer to MP4 of some old MiniDVs that were urgently needed to make a video for my daughter's 21st birthday.  Great job done and I would definitely recommend Supaphoto and use again'.


Super 8 Transfer Customer
'Always do a brilliant job of transferring my video, Supaphoto have rescued precious mementos of my daughters' early years and many other films I wanted to keep but were on outdated media, a  very personal service, highly recommended.'
History of Photography and Cinema in Kent
The Franklin Family
The Franklin family originated as Drapers in Deal in 1808, but by 1853, William H Franklin expanded his business to include photography at his store on Lower Street. This service was promoted in Melville's 1858 Directory of Kent. William H Franklin himself was a skilled photographer who captured portraits and family group photos for clients at his studio, offering them at a reasonable fee.
Additionally, he gained recognition for his exceptional photographs of local scenes, with a particular focus on seascapes. Notably, he produced a series of remarkable photographs featuring "rough seas," including a highly acclaimed and frequently used piece titled "Heroes of the Goodwins." In later years, his son Henry Franklin took charge of the Photography shop.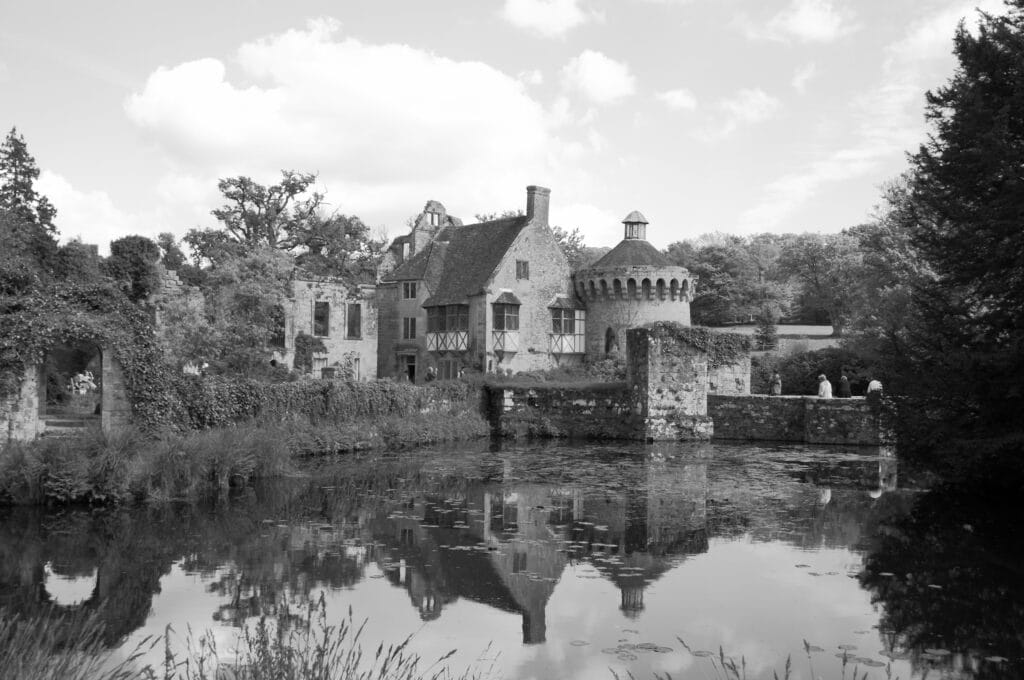 Supaphoto's Guide to Kent's Top Gardens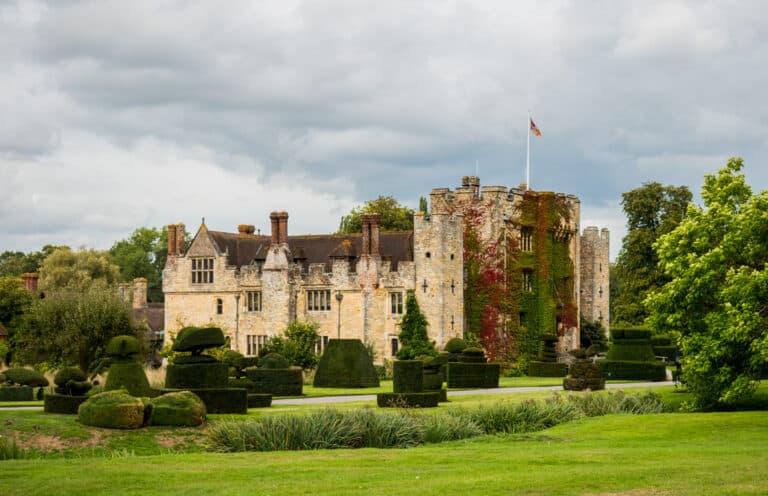 1. Sissinghurst Castle
Discover one of England's most iconic gardens, crafted in 1930 by Vita Sackville-West and Harold Nicolson. Sissinghurst Castle is celebrated for its breathtaking rose collection, earning the title of the best National Trust garden according to Garden Illustrated readers in 2020.
2. Ightham Mote Garden
Indulge in the splendid view of the medieval manor house reflected in the South Lake at Ightham Mote. This captivating garden features a cutting garden, orchard, rich summer borders, and even a charming "secret garden." Experience the tranquility as natural springs supply the fountain pools and open channels.
3. Walmer Castle and Gardens
Immerse yourself in eight acres of award-winning gardens surrounding the former home of Queen Elizabeth, The Queen Mother. The Broadwalk Garden showcases replanted borders inspired by renowned British garden designer Gertrude Jekyll, while The Queen Mother's Garden, designed by Penelope Hobhouse, offers a captivating blend of classical lines, serene water features, and lush plantings.

4. Hever Castle, Maidstone
Embark on a journey through history at Hever Castle, the childhood home of Anne Boleyn. Within its award-winning grounds, explore the maze, delight in the Italian Garden and Rose Garden, and wander through the Tudor Garden, recreated to capture the essence of Henry VIII's era.

5. Leeds Castle
With 500 acres of gardens and parkland to explore, Leeds Castle offers a feast for the senses. Admire the Culpeper Garden adorned with roses, lupins, and poppies, and challenge yourself with the unique circular maze that resembles a queen's crown when viewed from above.

6.Little Buds Peony Farm
Experience the beauty of over 50 peony varieties at this specialised farm. Wander through the fields, capturing memorable photos and even bringing home freshly cut bunches or potted plants. Don't miss the opportunity to visit between late May and mid/late June.
7. Godinton House
Marvel at the Jacobean house surrounded by a stunning garden boasting herbaceous borders, a rose garden, and a three-acre wild garden. Witness the breathtaking display of daffodils, fritillaries, primroses, and other spring flowers in March and April, all set against the picturesque backdrop of Godinton House.

8. Great Comp Garden
Step into the world of William Dyson, curator of Great Comp Garden in Sevenoaks. Admire his renowned collection of salvias and explore the gardens embracing a 17th-century manor house. Discover an array of unusual perennials, including kniphofias, crocosmias, dahlias, grasses, and shrubs.

9. Brogdale Farm
Located in the scenic weald of Kent, Brogdale Farm hosts an impressive collection of fruit trees. Don't miss the renowned October Apple Festival, where you can taste and purchase over 2,200 apple cultivars from around the world. This visit is sure to inspire your own fruit-growing endeavors.
10.Doddington Place Gardens
Nestled within the grounds of an imposing Victorian mansion, Doddington Place Gardens span 10 acres and are recognized for their historical importance. Explore the enchanting woodland garden adorned with a variety of rhododendrons and azaleas. Marvel at the Edwardian rock garden, the formal sunken garden, and the captivating flint and brick folly.
11.Penshurst Place Gardens
Experience the timeless beauty of Penshurst Place, an ancient family-owned estate dating back to 1552. Stroll through the 11 acres of walled formal gardens, admiring the abundance of fruit trees, vibrant tulips, roses, and colorful borders. This historical gem frequently serves as a backdrop for popular TV and film productions.
12.Riverhill Himalayan Gardens
Discover a captivating blend of historic and contemporary planting at Riverhill Himalayan Gardens. Wander through the restored Walled Garden, featuring contemporary grass curves and charming fountains. Explore the Rose Walk, Italianate terraces, and the Wood Garden, adorned with vibrant bluebells, rhododendrons, and azaleas. Take in the breathtaking views of the Weald of Kent.
Embark on a delightful journey through these enchanting gardens in Kent, where beauty, history and tranquillity converge to create unforgettable experiences for garden enthusiasts and families alike. Check out too the beautiful towns of Gillingham, Chatham, Ashford, Rochester, Margate and Canterbury with it's amazing history.
Personal Visit to Explain, Simplify & Help with Your Digitalisation Project
For larger projects, we're also happy to make home visits.  Before embarking on their long-awaited project to archive their lovely memories, it's normal to have many questions. You'll typically have many questions. We fully understand this and often make home visits to make it nice and easy for our customers.
What's the best format to convert to? What's the safest thing to do? How much will it cost? I don't understand all of this jargon! – Can you explain it to me in simple terms? Can you create a personalised photo book? How do I organise my photos?
These are all questions which we are very familiar with.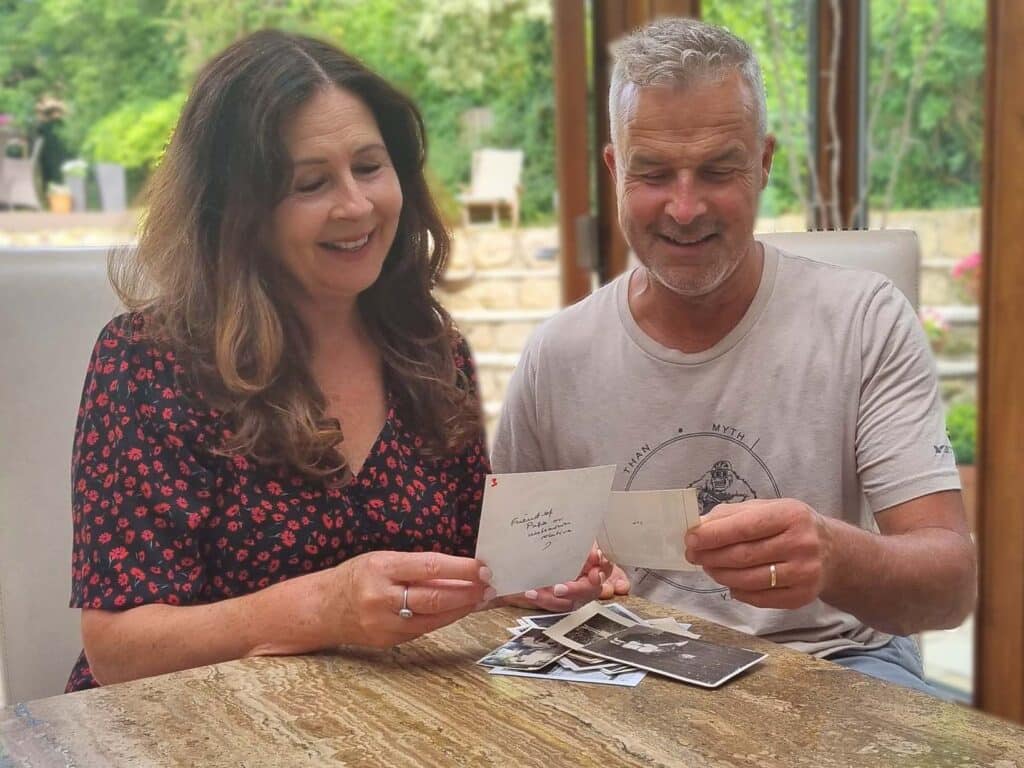 'Did you Know Things' About Kent
1. In October 1532, Henry VIII and Anne Boleyn visited Shurland Hall on the Isle of Sheppey during their journey to Calais. They spent three days of their honeymoon at Thomas Cheyne's residence, where it is said Cheyne nearly went bankrupt to satisfy the King's appetite.
2.The world's oldest horse fossil, dating back 54 million years, was discovered in 1838 at Studd Hill, Herne Bay. This makes Herne Bay the esteemed birthplace of the horse.
3. Kent is home to one of the three "Royal" towns in the UK. Royal Tunbridge Wells received its regal title in 1909 when Edward VII granted the prefix. This recognition acknowledges the town's historic connections with the royal family since the Stuart dynasty.
4. John Buchan wrote his famous novel, The 39 Steps, while bedridden in Kent. Battling stomach ulcers, he used writing as a distraction from the excruciating pain. The nearby North Foreland and the 78 steps from the villa to the beach provided inspiration, although the reason for halving the number of steps remains a mystery.
5. Leeds Castle, known as the "Ladies' Castle," has housed numerous future Queens of England. Notable residents include Eleanor of Castile and Margaret of France (wives of Edward I), Philippa of Hainault (wife of Edward III), Catherine de Valois (spouse of Henry V), Catherine of Aragon (Henry VIII's first wife), and Elizabeth (Henry VIII's daughter and future queen).
6.Comedy legends Laurel and Hardy inaugurated The Romney, Hythe & Dymchurch Railway in 1947. This scenic railway route showcases Kent's breathtaking landscapes, including the picturesque Cinque Port of Hythe and the charming fishermen's cottages and lighthouses at Dungeness. Despite heavy rain, the beloved film stars delighted the large crowds who came to see them.
7. Somerset Maugham, a renowned novelist who became an orphan at a young age and lived with his uncle in Whitstable, did not have fond memories of his schooldays at Kings School Canterbury. English was not his first language, and he struggled with a stammer that he never fully overcame. After his death in 1965, his ashes were scattered at Kings School.
8.Dungeness, located at the southernmost point of Kent, boasts Britain's only officially recognized desert. Visitors can explore the unique landscapes of shingle, gravel, and shells, which provide a habitat for rare species like the Spoonbill.
9.Kent has proudly held the title of the Garden of England for 400 years. Legend has it that Henry VIII tasted cherries from Kent and was so pleased with their flavour that the county earned its renowned reputation.
10. Kent is a proud supplier of strawberries for Wimbledon. Each delicious red berry must be between 25mm and 45mm in diameter, completely red, and free from any defects. Game, set, and match Kent!
Useful Local Contacts & Resources in Kent
Of course, the service may not be in our list but we just did not have the space to list them all!
Naturally! We completely understand. This is a big decision that you want to get right. Just give us a call or drop us a line and we'll see what we can do to help you!